'Gears of War 4' reviews: Here's what critics and players are saying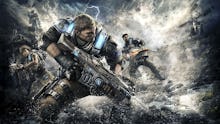 The Gears of War franchise has returned with its first continuation of the main storyline since 2011. Gears of War 4, released Tuesday, Oct. 11, picks up 25 years after the events of the third installment with a new cast of characters and challenges humanity must confront. Here's what critics and players alike are saying about the game so far.
Gears of War 4 critic reviews
Eurogamer gave the game its official seal of recommendation, writing, "It's not about striking out anew, but polishing up beloved concepts to make them sing for a new generation of players, while overhauling the tech to majestic effect and borrowing a few tricks from younger properties." By the same token, the review also expresses a desire for more ambition: "The Coalition has entered the stage on tiptoes. Next time I'd like to see it strut."
Gamespot gave the game a 7/10 rating, saying, "Gears of War 4 makes the best of the franchise's multiplayer modes, but delivers a lackluster campaign in the process." The reviewer felt the narrative was too predictable and the dialogue was uninspiring, if not annoying. Still, he found the Horde multiplayer mode to be "fantastic" and described overall gameplay as an "exhilarating shooter."
Polygon's review was much more favorable, giving Gears of War 4 an impressive 9/10. "It's a remarkably consistent, complete package with the kind of refinement and focus few other games can manage, providing excellent solo, cooperative and competitive options that rank it as one of the best action games of 2016." The review acknowledges that Gears of War 4 doesn't push the genre forward, but for what it's worth, is an excellent addition to the franchise.
Now what about the everyday gamers?
Gears of War 4 player reaction
There you have it. Gears of War 4 is not even a day old, but so far, so good.