Clown attacks: Global "killer clown" prank turns dangerous amid recent spate of attacks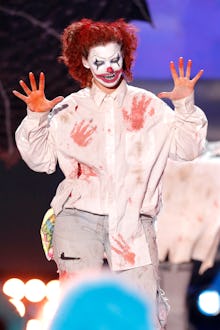 It's all fun and games until violent masked clowns start stabbing people on the streets.
The most bizarre trend of 2016 is the recent spate of clown attacks that have swept the globe, wherein masked carnival cronies are donning wigs and face paint to terrorize members of their communities — and it's quickly spiraling out of control. While some creepy clowns are harmless pranksters, others are carrying out dangerous acts of violence.
The attacks have inspired a flurry of copycats and have even relegated the cheerful, innocent Ronald McDonald to the shadows until the clown-pocalypse comes to an end.
Where are these clown attacks happening? 
A comprehensive map of reported clown sightings recently released by Atlas Obscura shows the encounters dotting the continental U.S., from Annapolis, Maryland, to Portland, Oregon, like a particularly bad case of chicken pox. 
The sightings are also more than just Halloween-themed scare tactics: They're quickly turning violent.
Clown sightings not just a harmless prank? 
While America might have it especially bad, so far, nowhere is safe: Clowns sightings have recently been cropping up all across the world.
A report Thursday from Ilocos Sur, Philippines, described a 16-year-old girl who, while making her way home from a volleyball game, was chased by a "clown" wielding a chainsaw. Although the teen was reportedly unharmed, the clown — who eventually jumped into a black car and fled — is still on the loose. 
Another report described a Swedish teenager who was stabbed by an attacker in a clown mask.
The incident wasn't Sweden's first brush with clown violence: The country has also recently seen reports of clowns who threatened to kill a woman, as well as reports of men dressed as clowns who surrounded a group of children and threatened them with what were apparently fake chainsaws, according to the Guardian.
Sweden's interior minister, Anders Ygeman, told a local news agency that the attacks run the risk of becoming deadly, even if by accident, the Guardian reported.
"We don't want to see a situation where a person gets into real trouble because someone, perhaps half-joking, puts on a clown mask," he said.