PlayStation 3 Lawsuit: How to find out if Sony owes you money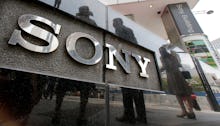 Did you purchase the original launch PlayStation 3 console? If so, we have some good news: Sony may owe you money. 
Sony is paying out a settlement in response to a class-action lawsuit regarding the company's removal of Linux support from the PS3. Those who purchased the system between Nov. 1, 2006, and April 1, 2010, from an authorized retailer can file a claim and receive up to $55.
The specific issue stems from Sony's decision to implement a software update that removed the "OtherOS" feature from the console. OtherOS allowed users to install and run Linux on the PS3, but Sony decided to nix the capability due to "security concerns." Some PS3 buyers sued in retaliation, citing a "breach of warranty, false advertising and other offenses," according to Polygon.
Those looking to cash out must submit a claim with proof of purchase and proof of use of the OtherOS feature. Acceptable proofs of purchase include a sales receipt, credit card statement or "other documentation that shows the place and date of purchase," according to a settlement notice. A serial number of a purchased PS3 as well as the PlayStation Network sign-in ID used on the console are fair game as well. 
Proof of actually using the OtherOS feature mostly relies on screenshots of Linux operating on a PS3, though other forms of evidence are acceptable too. A full list can be found in the settlement notice.
You can still earn some cash even if you never used the OtherOS feature. Those who attest that they "intended to use the Other OS function, lost value or desired functionality or believe they were otherwise injured" are eligible to receive $9, according to the settlement. 
Claims must be filed by Dec. 7. More information regarding the lawsuit and filing process can be found here.