This is what you can learn from a 72-year-old intern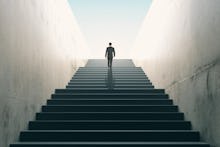 Robert De Niro isn't the only intern in his 70s. In fact, the Honolulu Civil Beat newspaper will do you one better: Its intern is 72. His name is Ron Hochuli.
For anyone who knows Hochuli, this shouldn't come as a surprise. Hochuli arrived in Hawaii in 1968 as a monk, teaching philosophy and theology at Chaminade University. Leaving the ministry, he continued to work in education as a teacher and then as vice principal at a high school in Honolulu. At 40 years old, Hochuli decided it was time for yet another change. Hochuli set his sights on the finance sector, spending the next 25 years at Merrill Lynch, where he worked his way up to become a senior vice president. Last summer, Hochuli even took a stab at local politics, running for mayor of Honolulu.
And his career is far from over.
For the past seven weeks, Hochuli has been working for the largest public affairs news outlet in Hawaii as an unpaid intern, learning about investigative reporting and multimedia.
Monster recently spoke with Hochuli about his unorthodox career path and what everyone—whether you're just starting out or are already retired—can learn from this longtime career-hopper.
Source: Giphy
Q. What events in your professional life led you to pursue your current unpaid internship? And why journalism?
A. My mantra has been to continue to learn. I had been a philosophy professor at an early stage of my life, and actually still am an adjunct professor of philosophy here in Hawaii. What influenced me the most in philosophy were Plato and Socrates, who were very much investigative journalists. If they wanted to learn about courage, they would go and talk to people in government or in military leadership. I think I became interested in question-asking from them at a very young age.
When I ran for mayor [of Honolulu] last year and started doing some investigating about the city on my own, I was disappointed in the way the city was going. I didn't make it through the primary, but I realized my own ignorance as a citizen of Hawaii, and I've been living here for almost 50 years. I thought maybe I could learn something about investigating properly—not just according to my biases, but objectively in terms of interviewing and asking questions.
Q. How were you able to make such drastic career changes all throughout your life?
A. When I was 40, I made a huge career switch from teaching to banking. I left teaching because I wanted to see if I could make it in the real world. Being in religious life, it's very sheltered, and teaching, you're dealing with kids and not the business world. So at 40, I became a financial consultant at Merrill Lynch. I didn't have much background in finance, but the people who recommended me for the job were the top guys in Hawaii who were graduates at the school I was teaching at. I went into it totally open and just totally immersed myself in it. At that point, there was some fear I had to succeed because I had a wife, two children and a mortgage. I embraced it pretty strongly. Just to go into something with total focus and total commitment; you have to use the skills you have, but learning new skills is kind of fun, too. I'm learning a lot. I'm 72 years old, and I'm learning a lot.
Q. People consider 72 a good age for retirement, yet you've gone back to work. What advice would you give to retirees thinking about re-entering the workforce?
A. Follow something you might be curious about and find a way to make some money or make a contribution.
When you start something, you don't know where it's going. You might think, well, I'm going to do this, this and this, and you really don't. Who would have thought that what I did initially would have taken me to so many different places? You just don't know what you're getting into.
Q. Being the oldest intern—and probably the oldest person in the office—what's it like working with people who are much younger?
A. Your pride might be saying, "I'm so much older," but be open-minded about your [younger colleagues]. If you're open to people, you can learn from them. Recognize that everybody has an interesting story to tell or interesting aspects of their life that you can learn from. 
Q. When you think intern, you think college student or recent grad. Now that you've already had a career and are going back to the beginning, what should those just starting out know?
A. Learn as much as you can, be hungry for information and observe the best practices of the people you admire. Don't necessarily look at them as the competition. Just be observant: Who is doing it right? Who has skills, ethics? I think you can learn a lot from paying attention to whoever is doing things right.
Q. What's next up for you once this internship is over?
A. I don't know. The more I learn, the more things open up. Life keeps moving forward, and I don't have it mapped out in my mind, but I'm confident, having lived the life I've lived, that things will open up that I don't even realize.
Related Articles
5 reasons millennials should consider government jobs100 companies making big hires in OctoberHow to find the perfect part-time job for your retirementHow to pivot into a new career9 moves that could take you from intern to new hire