Jazmine Sullivan posts a bizarre eulogy for singer Thomas "TC" Clay, draws Twitter's ire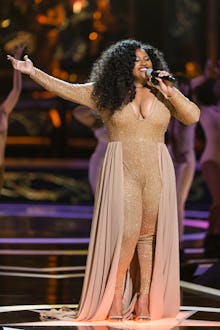 Philly born and bred Jazmine Sullivan is one of R&B's most gifted lyricists and singers — and also, perhaps, its most problematic eulogist.
Tuesday night, the singer reportedly posted a lengthy, odd Facebook eulogy (now deleted) for gospel singer Thomas "TC" Clay, who was found dead in his hotel room over the weekend. Sullivan began by saying she didn't know the singer well, before delving into several stories about his various romantic advances over the years, all of which — she's careful to note — she rejected. 
"I know you still gotta crush on me in heaven and u listening," she wrote in one especially cringeworthy curve.
Sullivan likely thought her words would somehow come off as endearing and playful — somehow. But that's not how Twitter chose to read it.
Plenty of users took issue with the post's apparent narcissism; the singer included a picture of herself looking a little pouty, instead of the more customary move of adding one of the recently deceased. "Jazmine Sullivan" is one of the top trending topics on Twitter currently — not because of new music, or because of one of her empowering quotes on body positivity or black representation in popular music. It's because of her wildly uncomfortable eulogy.
The internet is truly a savage place. Hopefully, Chance the Rapper spoke truth in his "Blessings" gospel verse and there "ain't no Twitter in heaven."