Facebook update: New recommendations feature takes on Yelp, Google with friends' picks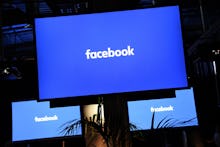 Visiting a new city and struggling to decide which restaurant to check out? There's an app for that, and it's not necessarily Yelp. You can now use Facebook to poll recommendations from your friends list.
How to use Facebook's recommendations feature
The feature is found in site's Pages and Events tools, and is not limited to the situation described above. It works within your own area of residence, of course, and can be used to discover a variety of destinations and local businesses. Parks, museums, doctors offices — you name it. Your friends' recommendations then get placed on a map with links to the respective business page. Some pages will even provide options to purchase items directly from the business via Facebook. 
What Facebook recommendations will look like for you
"There's a concert in town from a band you love and you don't know about it," Andrew Bosworth, Facebook's vice president of ads and platform, told the Verge. "It's well within the capabilities of this device and what it knows about you," he continued. Basically, Facebook wants to ensure its users are always aware of events and businesses they care about.
Here's another scenario in which Facebook's new feature could work, according to the Verge:
For example, you'd ask your friends for a good takeout place to grab food in San Francisco, and you'd then get recommendations on a map. From there, Facebook would allow you to place an order from within its mobile app. To facilitate this, the company is now allowing businesses to sell products and services through Facebook. So you can book an appointment with a small business, place an order with a restaurant, or purchase concert tickets through Eventbrite, all without leaving the Facebook app.
The situation described above is certainly sounds like a welcome addition to Facebook. Whether or not it takes off, however, remains to be seen. But Facebook is confident that users will place more trust in their own friends than strangers on the web — i.e. Google or Yelp. 
"The mobile web is not a great experience for people," Bosworth noted when discussing the unreliability of a search algorithm. In Facebook's view, friends know each other best. Time will tell if the social network's user base agrees.