Nintendo Switch release date: Newly announced console launches March 2017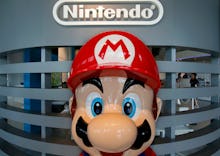 Nintendo just announced its release plans for the Nintendo Switch. The company's next console (previously known as the Nintendo NX) is set to launch in March 2017. We still don't know the exact day, but that information should be coming eventually.
The news was revealed during a preview event on Thursday, Oct. 20. Until now, Nintendo hadn't revealed many concrete details about the Switch console, though plenty of information had already leaked out. 
The Nintendo Switch release date can't come soon enough for Nintendo.
Nintendo definitely needs a win in the console market after bombing with the Wii U. The company only sold about 10 million units, down from just over 100 million sales for its predecessor, the Nintendo Wii.
Nintendo's CEO previously said the Switch isn't designed to replace the Wii U or the handheld 3DS family. Instead, the company wants to surprise people with something totally new. 
Now that the Nintendo Switch has been revealed, what do you think of the new console? And more importantly, will you be picking one up when the release date arrives?