Is Twitter down right now? Signs point to yes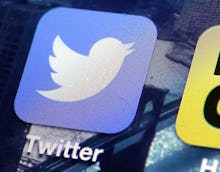 Save that fire tweet for later. Starting around 7:45 a.m. on Friday, Oct. 21, Twitter was not accessible via desktop or mobile app.
Typing "twitter.com" into the Google Chrome address bar produced this screen:
Meanwhile, Twitter's app failed to load new tweets.
Dyn Managed DNS confirmed in an incident report on Friday that its site was hit with a Distributed Denial-of-Service attack, flooding its system with traffic in an effort to shut it down. DYN hosts domain servers for major websites, including Twitter, which is why your beloved tweets are unreachable at the moment. 
This story will be updated.