Twitter Down: DDoS attack on Dyn Managed DNS brings down Reddit, Spotify, more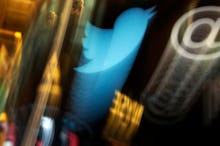 If you tried to browse Twitter, Etsy, SoundCloud, Spotify, Shopify, Reddit, Netflix, Paypal or a host of other sites on Friday, you were probably met with the sad webpage face and "This site can't be reached." It's all fun and clicks until someone gets hacked. 
An incident report from Dyn Managed DNS confirmed on Friday that the site was hit with a distributed denial-of-service attack, commonly known as DDoS — an attack that floods a company's servers with traffic in an effort to overwhelm the systems and shut them down. Dyn hosts many of the domain name servers for major websites, which is why hacking its system is affecting so many of your beloved sites.
According to a recent update from Dyn Managed DNS, the attack is "mainly impacting U.S. East and is impacting Managed DNS customer[s] in this region." The company is investigating the issue and its engineers are working to fix it. 
A post on Hacker News also confirmed the outage, listing a slew of sites affected by the attack. They include: Dyn, Twitter, Etsy, Github, SoundCloud, Spotify, Heroku, Pagerduty, Shopify and the Intercom app, not the landing page. 
A Github employee sounded off in the comment section that the company is monitoring the incident. In a twist of irony, they included a link to a tweet as evidence of their investigation. Other users in the comment section noted that for them, these additional sites appeared to be down: CNN, the Guardian, CircleCI, ZenDesk, Intercom and BrainTree.
If you keep getting the sad-trombone "This site can't be reached" page and hear your friends talking about their fire tweets, this might be because your device has "cached the DNS response" for the aforementioned sites, as the Hacker News post mentioned. Clear your cache and try again, or switch your DNS to Google Public.
Dyn updated the incident report to note that "services have been restored to normal as of 13:20 UTC." 
Oct. 21, 2016, 11:18 a.m. Eastern: This story has been updated.