'Civ 6' Mac release date & spec requirements: When will pre-orders for the port kick off?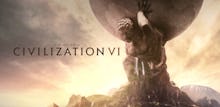 Civ 6 is already up and running on PC, but Mac users are still waiting for a chance to try the hotly anticipated new game. There's still no official word on when the port will arrive or pre-orders will open up, but we already know plenty of details surrounding Civ 6's planned Mac launch.
Civ 6 Mac release date: Everything we already know
The game is being ported by Aspyr Media, which previously handled Mac versions of Civ 5 and Civilization: Beyond Earth. That actually tells us a lot about when Civ 6 for Mac could arrive.
Civ 5 came out for PC on Sept. 21, 2010 and arrived on Mac two months later on Nov. 23. Civilization: Beyond Earth launched on PC on Oct. 24, 2014, and hit Mac computers a just over month later on Nov. 26. So it's possible Civ 6 could be available for Macs by the end of November or sooner.
Aspyr Media previously said it was rushing to finish the port as quickly as possible, hinting that it might even be available for Mac and PC at the same time. Clearly, that didn't happen, but we wouldn't be surprised if the Civ 6 Mac release date arrives in the very near future. For now, though, Aspyr Media doesn't have much to share.
Civ 6 Mac spec requirements
While you're waiting for the new port to arrive you'll want to make sure your Mac is powerful enough to support Civ 6. Here's the full list of hardware and software requirements:
Operating System: OS X 10.11 (El Capitan)CPU Processor: Intel Core i5 (4 cores)CPU Speed: 2.3 GHzMemory: 6 GBHard Disk Space: 15 GBVideo Card (ATI): Radeon HD 6790Video Card (NVIDIA): GeForce 650MVideo Card (Intel): Iris ProVideo Memory (VRam): 1 GBPeripherals: Macintosh mouse and keyboard, Steam Controller (optional)
If you're still holding out for the Civ 6 Mac release date hang tight. It could arrive even sooner than you think. In the meantime be sure to follow along with our ongoing coverage and guides so you're ready to roll once the port finally launches.