PSN, some Xbox apps down after DDoS attack that caused Twitter, Netflix, Spotify outages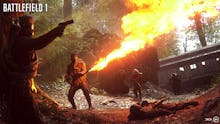 A massive distributed denial-of-service attack on Dyn Managed DNS Friday caused several services, including Twitter, Netflix, Spotify, CNN and Reddit, to greet users with a "This site can't be reached" error message. Now, it seems this DDoS attack is causing outages for PlayStation Network, which allows PS4 owners to play games online and download updates.
Is PSN down? Yep.
As of 3:40 p.m. Eastern, all PSN services were experiencing outages. It's unclear whether these outages are directly related to the massive DDoS attack on Dyn, but it seems likely.
So, if you were hoping to download Battlefield 1 on launch day, you might experience some issues until PSN's issues get ironed out.
Is Xbox Live down? Partially.
As of 3:40 p.m. Eastern, Xbox Live's core services were working, but many apps, like Fox News and OneDrive, were experiencing outages.
Mic will keep you updated as the situation evolves.