Obamacare Premiums 2016: What the 2017 price increases mean for you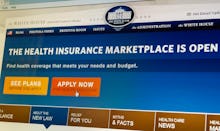 You already feel stretched by health care costs and high drug prices. And now you have heard your premiums could jump if you have coverage under the federal Affordable Care Act. 
Big price increases were described in a report released Monday along with other changes to the ACA — also known as Obamacare — from the federal Department of Health and Human Services.
For the 39 states with access to the ACA online market, the cost of premiums for a mid-priced plan will jump 25% on average.
There are many reasons for this hike: Not as many young healthy people have enrolled as expected, insurers have dropped out of the exchange and thus reduced competition, and premiums are shifting to align with costs.
Causes aside, let's talk about what matters to you: Your out-of-pocket costs and what any price increases will mean for you.
Here's whose premiums are set to increase the most — and by how much.
Here are the states where Obamacare premiums will rise the most
If you live in Arizona, look out. 
Arizona's premiums are set to go up by 116%, rising from an average of $196 to $422 monthly.
These comparisons use a benchmark Silver Plan (a mid-range insurance plan) for a 27-year-old — before tax-credits — found through HealthCare.gov or through the state exchanges. 
There are five states where premiums will go up by more than 50% — Alabama, Nebraska, Oklahoma, Tennessee and the state exchange in Minnesota. 
Several luckier states, including Arkansas, New Hampshire, New Jersey, Ohio, will see an increase of 5% or less.
Best off are those using the exchange in Indiana and the state-based marketplace in Massachusetts: Enrollees in those states are the only ones who will see their premiums go down — by 3% on average. 
The rise in prices is partly because competition among insurers has dropped.
The average number of plans available to people in states relying on HealthCare.gov will drop in 2017 by more than one-third — from 47 to 30 plans, according to the report. And in Arizona? The options available will sink from 65 to 4.
How to get health coverage for less than $100 a month 
You can still get a plan for $100 or less per month. Well, 77% of you can, anyway.
That's the percent of current marketplace users who will be able to get coverage for $100 or less after tax credits in 2017, regardless of which level plan you'd like. 
Among HealthCare.gov users, 72% can get a $75 a month plan and 65% can get a $50 a month plan.
And there are still lower premium options out there: Use this calculator at HealthCare.gov to see the savings for which you may qualify.
Even in high-premium Arizona, for example, 78% of folks can still find a $100 a month plan.
The 2017 program uses premium tax credits as a way to protect people from rate increases. For example, according to the report, a 27 year old with an income of $25,000 a year will on average get a monthly tax credit of $160. 
That's a 62% increase over the tax credit in 2016. The government is trying to keep your expenses in check: That 27 year old will pay $142 per month in 2017 for the benchmark plan — almost the same as in 2016, when he or she would have paid $143.
How to spend less on healthcare in 2017
For one, don't be shy about fighting back if you get overcharged for prescription drugs, or receive an unexpected medical bill: Many bills contain errors, and it's always worth checking before you pay.
Really need to save during open-enrollment — from Nov. 1 to Jan. 31, 2017? You can always look for the lowest priced premium within your selected level of coverage (bronze, silver, gold, platinum).
If all people seeking health insurance switched from their current ACA plans to the plans with the lowest premium within their level of coverage, the average 2017 premium would be $28 per month less than last year's average premium after tax credits, according to the report.
That's a 20% reduction.
Get on it. Dec. 15 is the last day to qualify for coverage starting Jan. 1.