'Destiny' Halloween holiday event Festival of the Lost 2016 begins today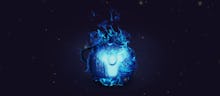 Destiny's annual Festival of the Lost event begins today. Developer Bungie has redecorated the massively multiplayer online game's social spaces, adding new costume and emote options to let Destiny players express their Halloween cheer.
Shoot some aliens! Kill some players! Enjoy some candy... hey, why did someone give you a box of raisins, instead? What a killjoy!
As a persistent-world first-person shooter, Destiny is mostly about forming groups with your friends and either gunning down the aliens trying to destroy what's left of humanity or fighting against other players to hone your combat skills. 
But like almost all massively multiplayer online games, Destiny also has its social aspects: public spaces where players can form groups, rest and re-arm.
Don't let the screams and the glowing pumpkins scare you.
Festival of the Lost is largely a social event. The two main social spaces in Destiny, the Tower and the Iron Temple, have both been redecorated in a scary holiday theme. Don't mind the screams you might hear while running around either area. It's all in good fun. Really.
Players can wear special masks modeled after heroes and villains in the game during the Festival of the Lost, and earn candy by completing game objectives while wearing the masks. For instance, you can earn four pieces of candy per enemy you kill while wearing a Festival of the Lost mask during player-vs.-player matches in Destiny's Crucible mode.
The candy you earn goes into your candy bag, which when full can be traded in for special Festival of the Lost rewards.
Get your Ghost Ghost
Of all the rewards being offered for Festival of the Lost 2016, the new shells for your floating robot companion, Ghost, might be the coolest rewards out there. 
The Ghost Ghost is obviously the best of the two new shells, but the Deviled Ghost is a close second.
There's also a new Sparrow vehicle design called the S-35 Jealousy that is so gaudy it's amazing, and some of the masks are fantastic.
Finally, if you really want to bring some of Destiny's Halloween spirit into your home, Bungie has offered another selection of Festival of the Lost papercraft toys that you can print out and construct.
Don't forget that you only have until Nov. 8 to enjoy Festival of the Lost 2016. Get those candy bags and start collecting!