(Exclusive) The 'Root,' Univision's black news site, seeks union representation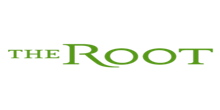 Extending a wave of organizing efforts at digital media companies in the past two years, on Wednesday editorial staffers at the Root, a small but prominent black news and culture site, announced they would seek union recognition from parent company Univision.
Quoting black writer and intellectual James Baldwin — who said, "I love America more than any other country in this world, and, exactly for this reason, I insist on the right to criticize her perpetually" — a public statement from the organizing committee stressed that "this is not a declaration of war."
"We have always prided ourselves in being a small, intimate website that competes with bigger publications," wrote editorial staffers at the Root, which Univision acquired in 2015. "Because we all believe in the potential, direction and vision of the Root, we want to ensure that we have a voice in the process."
All seven of the publication's editorial employees have signed union cards authorizing the Writers Guild of America, East to negotiate on their behalf. Univision can either recognize the union voluntarily or force a secret-ballot vote to confirm the staff's wishes. Once a union is formed, employees can proceed to negotiating a contract with management.
The Root, which reaches an average of 5 million unique visitors per month, joins a string of digital media publications that have sought union representation in the past year, including the Huffington Post, Salon, Vice, ThinkProgress and the Guardian U.S. (Disclosure: The author was involved with the organizing effort at HuffPost, which formed a union with the Writers Guild in January.)
In August, Univision also acquired Gawker Media for $135 million. Gawker was the first digital media property to seek and win union representation last year, setting off the trend in the industry.
"I think the string of organizing at digital media companies reflects the maturation of the industry," Lowell Peterson, executive director of the Writers Guild of America, East, said in a phone interview. "People are viewing this as a viable career and are seeking unionization and collective bargaining to make it more sustainable."
The reasons organizers cited for seeking union representation include a desire for better, more equitable pay and benefits, especially health care; clearly defined job responsibilities; opportunities for advancement; and greater transparency from management around business decisions.
"We feel there's no transparency throughout the company at all," the Root senior editor Yesha Callahan, a member of the organizing committee, said in an interview. "We have no information about salary structure. A lot of us want the opportunity to have better benefits."
Callahan said the staff at the Root felt they were underpaid when compared with their colleagues at Fusion, which is owned by Univision, as well as Gawker Media's former properties.
"We're on the low end of the totem poll," Callahan said.
The development is likely to rankle management at Univision, which has opposed a similar organizing effort at Fusion, a cable and digital news organization targeted at millennials. Shortly after editorial employees at Fusion announced a union drive in early October, Univision management sent employees a letter opposing the drive and warning that union representation would cover all editorial employees — not just those who voted for representation.
"We'll be sharing information directly with you and encouraging you to investigate and ask questions so that you have a complete picture on what Guild representation would mean," the letter stated. "At the end of that process, we think you will agree that Guild representation would not be beneficial for you or Fusion."
Univision did not immediately respond to Mic's request for comment. But Peterson said he was confident that Univision's opposition to the effort was temporary.
"The fact is that it's up to the employees whether to unionize or not," Peterson said. "People at Fusion have become more and more committed to unionizing, despite resistance on the part of management."
Hamilton Nolan, who spearheaded the organizing drive at Gawker and is now a senior writer at Deadspin, added that Univision's position runs counter to a strong industry trend. Management at the Huffington Post, Vice, Salon and ThinkProgress voluntarily recognized their employees' union efforts.
"The past year has made it pretty clear that our industry is going to be widely unionized in the near future," Nolan said. "I sincerely hope Univision realizes this and accepts it rather than banging their head against the wall in a useless fight against their own employees."
Callahan said employees at the Root had discussed forming a union before Univision acquired the company. Univision's acquisition of Gawker Media's properties fueled further discussion, and the announcement from employees at Fusion provided an impetus to act.
"When Gawker came on to Univision, we all wondered what was going to happen with their union, and after realizing that they got to keep their union, it was something we kept in the back of our mind," she said. "Then we saw Fusion doing it."
Callahan reached out to a colleague at Fusion, who put her in touch with organizers from the Writers Guild. Callahan and Peterson alike expressed dismay about Univision's opposition to their efforts, but both thought the organizing drives at Fusion and the Root would ultimately be successful.
"We certainly would have preferred to start off with a more cooperative response from management, but one way or another we will wind up at the bargaining table," Peterson said.
Below is the full text of the organizing committee's statement:
The Root's mission has always been to champion the voice of marginalized African Americans. As a publication, we not only report on those who are often underreported, but we investigate, cheer, encourage and explore the ways in which the playing field can and should be evened. At the Root, we have always prided ourselves in being a small, intimate website that competes with bigger publications. We have always considered the work that we do to be a cumulative effort as we are all on the same team. Because we all believe in the potential, direction, and vision of the Root, we want to ensure that we have a voice in the process and so we are organizing a union with the Writers Guild of America, East.