Airbnb doubles women in leadership roles, fails nearly everywhere else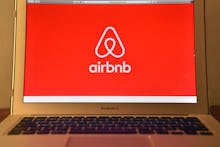 In Silicon Valley, it seems diversity reports are consistently disappointing. And in its recently released 2016 diversity report, Airbnb recognizes that.
The report, released on Tuesday, revealed that Airbnb's workforce is made up of 43% women. This is a 3% decline from the previous year, proving, once again, that being transparent about diversity numbers isn't enough to move the needle. 
Airbnb did, however, double its number of women in senior leadership roles, the report notes, and increase the number of women in technical roles from 22% to 26%. While a decline in women at the company overall is a failure, seeing an increase in women in positions that have been most dominated by white men is major. These are positions where women hold the power to make real change from the top down, and to directly influence company products. 
As for employees in underrepresented minority groups, the numbers either remained the same or decreased across the company. Hispanic or Latino employees went from 7.1% of the workforce in 2015 to 6.5%, Black or African American employees still constitute 2.9%, Native Hawaiian or Pacific Islander still constitute 0.4% and American Indians or Alaska Natives went from 0.3% to 0.2%. Airbnb noted in the report that employees from underrepresented minority groups in technical roles also remained the same at 5%. The only improvement for these groups of individuals was in senior leadership positions, which Airbnb gives no exact numbers for but said that it increased "year over year." 
In the report, Airbnb said its goal for 2017 is "to increase the percentage of employees from underrepresented minority groups in the U.S. to 11%" from 10%. Reach for the stars. 
Airbnb's diversity report isn't unlike its Silicon Valley counterparts — Apple, Twitter, Google and Facebook have all released reports showing predominantly white men across the board with marginal increases every year, but the expected practice of releasing these numbers has held them accountable.
Apple CEO Tim Cook acknowledged in August, 2015 that "there is a lot more work to be done" when it comes to the company's diversity. Google diversity coordinator Yolanda Mangolini called diversity a "journey" following the release of the company's latest figures, reported Fortune. "We're a 60,000-person company and culture change takes time."
"We have work to do."
The company is aware that its diversity is lacking. Earlier this month, an Airbnb spokesperson told Mic that the company is "committed to making the Airbnb team more diverse, and we have work to do." 
The company echoes this sentiment in the recent diversity report: "Though we have made some strides, we still have significant work to do in order to increase the representation of diverse groups within the Airbnb employee community."
Airbnb addressed efforts it aims to make in the diversity report, which included better recruiting and hiring practices, a new policy that requires Airbnb to include women and people of color in the running for senior level positions and accountability for hiring managers and their team leaders. 
Transparency about what a company is doing to improve its diversity and inclusion is certainly a step in the right direction, and improving the existing work culture and ensuring non-discriminatory hiring practices are essential.