'The Walking Dead': How to watch season 7, episode 2 online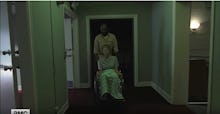 Do you want to see a tiger in the zombie apocalypse? Then you have to tune into The Walking Dead's second episode of its seventh season, which will almost certainly unveil Shiva — your new favorite character after Glenn's tragic and gruesome death in the premiere. 
But for Walking Dead fans and animal lovers without a television, where can they check out the new episode? 
Unfortunately, there are no current options for fans without a cable subscription (only the first six seasons are available on Netflix, and it's not a next-day streaming option on Hulu) aside from purchasing the individual episodes on iTunes. The good news, however, for those with a subscription, is that AMC will provide the new episode on its site to stream the day after the episode airs, aka Monday. 
While the season seven premiere is currently available to watch without a login, there's no guarantee AMC will do the same for the rest of the season. It's more likely they made it available for nonsubscribers to tempt prospective viewers, which is a common network tactic. 
Just this year, for instance, HBO made Westworld's pilot available, as did FX for its new comedy Atlanta. Your best bet, then — if you don't feel like waiting for season seven to hit Netflix in 2017 — is to use a subscription. Seriously, you don't want to miss this CGI'd tiger. Shiva looks awesome. Shiva is the shining light in season seven's pillar of darkness and despair.