iTunes, App Store and iCloud login not working? Here's what's going on and what to do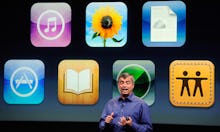 Having issues with your iTunes, App Store or iCloud login for your iPhone? There are a couple techniques you can use get these system's running again.
First, make sure your date, time and time zone are correct. Sometimes, your iPhone might list you in another city — especially if you were recently traveling. This could have an impact on connecting to the iTunes store. Go to Settings —> General —> Date & Time to ensure your device is in the right time zone.
If that's all good, make sure your iOS software is up to date. Settings —> General —> Software Update will indicate whether or not an update is in need.
Lastly, make sure you have an active internet connection. You can go to Settings —> Cellular to make sure your cellular data is turned on. If you're relying on Wi-Fi, make sure the router is working properly and that you have the right login info. 
App Store not working
Once again, you'll want to ensure your internet connection is active — whether it's Wi-Fi or cellular. 
If internet connectivity isn't the culprit, it's likely an issue with the App Store's cache. To clear it, tap on the menu bar at the bottom page ten times in succession. If that doesn't work, try force quitting the App Store by double tapping the iPhone's home button and swiping up on the page.
If all of the aforementioned steps don't resolve the issue, try a soft reset of your iPhone by simultaneously holding the home and lock buttons for about five seconds. 
iCloud login not working
Apple has a troubleshooting page specifically dedicated to issues with iCloud logins. If you received an "authentication failed" message, head over to your Apple ID account page. If the sign in doesn't work there, follow the steps listed to reset your account. 
If you received an "unsupported Apple ID" error, your best bet is to contact iCloud support and handle it from there.