Xbox Project Scorpio news: Microsoft's new console will feature backwards compatibility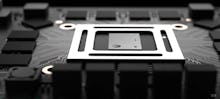 A gamer who wanted to know if they could play Red Dead Redemption on their upcoming Project Scorpio console, the in-progress upgrade for the Xbox One, also uncovered a major piece of news about Scorpio.
The new Xbox One will feature backwards compatibility with Xbox 360 games, according to Mike Ybarra, the partner director of program managements for Xbox at Microsoft, as posted to Twitter on Tuesday.
Project Scorpio will feature access to some of your favorite Xbox 360 games
You can play Xbox 360 games on the Xbox One currently, though the list of available games is far from complete. If Project Scorpio's backwards compatibility works along similar lines as to how it functions on the Xbox One — the console effectively boots up the Xbox 360 operating system and then loads in the Xbox 360 game — you will be able to play some but not all of your Xbox 360 games on Project Scorpio.
The lack of backwards compatibility on the PlayStation 4 and Xbox One was an issue for some console gamers when the new platforms were released, and Microsoft is currently winning the race to fix the issue by allowing gamers to play Xbox 360 games on the Xbox One. 
To play games on the PlayStation 4 from earlier PlayStation consoles, you may have to purchase an entirely new, digital copy of the game that's been updated to run on the PS4. Nintendo fans would also like to know if the upcoming Nintendo Switch will be backwards-compatible, but so far Nintendo isn't saying.