Hulu live TV streaming: Here's how it works and what it costs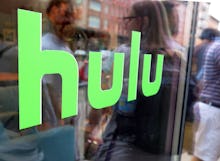 Hulu has partnered with the Walt Disney Company and 21st Century Fox for its upcoming livestreaming TV service, the company announced Tuesday. The deals add a number of high-profile channels to the streaming package, which is expected to launch sometime next year. So what exactly do you get and how does it work?
Though we are currently light on specifics, Hulu's new TV service will broadcast live programs, including sports, similarly to platforms like Sling TV. 
"This means our viewers will be able to enjoy live sports, news and events all in real-time without a traditional cable or satellite subscription," Hulu CEO Mike Hopkins said in May, according to TechCrunch. "We're going to fuse the best of linear television and on-demand in a deeply personalized experience optimized for the contemporary, always-connected television fan."
Hulu's recent deal with Disney and Fox adds to a previously signed partnership with Time Warner, which owns CNN, TNT and TBS. Now Hulu's live streaming service will additionally offer the likes of Fox, ABC, ESPN, FX, National Geographic and the Disney Channel.
In total, along with Disney and Fox's assortment of entertainment properties, Hulu will have over 35 TV networks available for live broadcast. The company said it plans to add even more before the service's release in 2017.
Hulu has yet to confirm any price points, but it is known the service will operate on a subscription payment basis. An analyst in a report by the Wall Street Journal estimated the service would cost around $40 a month.