Blizzard's new professional 'Overwatch' League comes with minimum salaries and benefits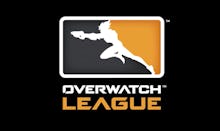 Friday at BlizzCon, Blizzard announced its new Overwatch League, "a sports ecosystem for professional Overwatch competition," which it says is modeled after the "best practices of major professional sports." 
Blizzard's CEO, Mark Morhaime, said the company wants the Overwatch League to enable players to have "a genuine career opportunity" through playing Overwatch at a professional level. To that end, it sounds like players who land contracts will get some pretty sweet perks.
Blizzard's Overwatch League comes with a salary and benefits.
Here's the important info, from Blizzard's press release:
The inaugural season of the Overwatch League will begin in 2017. At the start of the season, Blizzard will host a combine, where eligible players who have previously distinguished themselves in competition will be invited to try out for teams. Players at the combine will be evaluated across a range of tests, giving teams the opportunity to sign those who best round out their rosters. Anyone picked up by a team during the signing period will be guaranteed a contract that includes a baseline minimum salary and benefits package.
Yep, you read that right: baseline minimum salary and benefits package.
Not much is known about the particulars of the Overwatch League yet — including just how much that salary minimum is — but Mic will keep you updated as Blizzard shares more information.
Overwatch League trailer
Here's a short trailer Blizzard released about the Overwatch League: