A Texas police officer was fired for giving a homeless man a poop sandwich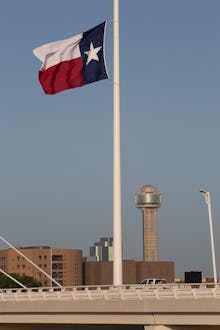 A San Antonio police officer has been fired for allegedly attempting to feed a sandwich stuffed with fecal matter to homeless man, multiple sources told the San Antonio Express-News.
The officer, Matthew Luckhurst, was reportedly a five-year veteran of the force at the time he reportedly bragged to a fellow officer last May that he "had picked up some feces, placed it in a slice of bread, and put it in a Styrofoam container next to the unknown homeless male," according to a press release obtained by the San Antonio Express-News.
The incident made its way to the San Antonio Police Department's internal affairs team in July after some of Luckhurst's fellow officers came forward, reportedly "disgusted" by the rumors of the incident.
In a statement, San Antonio Mayor Ivy Taylor condemned Luckhurst's actions. 
"Firing this officer was the right thing to do," she said. "His actions were a betrayal of every value we have in our community, and he is not representative of our great police force."
City Councilman Joe Krier echoed Taylor's statement, telling the News-Express that Luckhurst's actions were akin to having "very few bad apples in a barrel full of outstanding police and fire."
"It's our job to get the bad apples out of the barrel as quickly as possible when they do bad things," he said.
Luckhurst's attorney, Ben Sifuentes, denies any wrongdoing by his client, and claims the comments about giving an excrement sandwich to a homeless person were a "joke" that spiraled out of control.
"It didn't happen," he told the Express-News. "There are no eyewitnesses or video recordings and no statement from the homeless person. I'm confident that in arbitration, we will prevail."