A Samsung Galaxy J5 phone reportedly exploded in France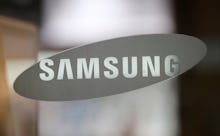 Samsung can add yet another device to its list of products with battery problems, as a Galaxy J5 has reportedly caught on fire in France.
Lamya Bouyirdane, a Galaxy J5 owner living in the French city of Pau, told the Associated Press that she asked her 4-year-old son to pass her the phone and she then noticed the handset was hot. After she observed the device was "swollen up" with smoke emitting from it, Bouyirdane tossed the smartphone away only for it to catch on fire and for the back of the phone to blow off.
"I panicked when I saw the smoke and I had the reflex to throw it away," Bouyirdane told the Associated Press.
Fortunately, Bouyirdane's partner was able to extinguish the fire before the couple and their three young children were injured. Bouyirdane, who purchased the phone on the internet in June, told the Agence France Presse she intends to file a report with the police and sue Samsung.
"We are unable to comment on this specific incident until we obtain and thoroughly examine the device," told a Samsung representative to Mic. "Customer safety remains our highest priority and we want to work with any customer who has experienced an issue with a Samsung product in order to investigate the matter and support them. The issues with the Galaxy Note7 are isolated to only that model."
When it comes to faulty products, Samsung has had a rough year. The South Korean company recalled more than 2.5 million Samsung Galaxy Note 7s after reports of devices exploding and later permanently halted production of their flagship smartphone after replacement devices were found to have battery problems as well. Last week, the company recalled about 2.8 million washing machines made from 2011 to 2016 after nine reported cases of serious injuries from tops flying off.
Nov. 8, 2016, 9:11 a.m.: This story has been updated.