The best Nintendo deals for Black Friday 2016: Discounts on 3DS, select games and more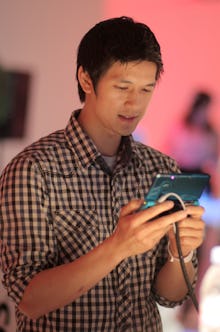 If you're a Nintendo fan, Black Friday 2016 is going to be one of the best ones yet. The video game company is slashing prices on its most popular games and consoles, which means you'll be able to get more bang for your buck — especially as we count down to the release of the Nintendo Switch.
Here's a look at some of the best items on sale this year.
A new limited-edition 3DS in black and white (both featuring Mushroom Kingdom-themed covers) will go on sale starting Nov. 25 for $99.99, GameSpot reported. That's a little over half of its regular price.
No word yet on whether or not this deal will be available post-Black Friday, but we'll make sure to update this post as more information becomes available.
In addition to consoles, Nintendo has also offering up new bundles and discounts on some of its 2016 games, although right now these don't appear to be related to Black Friday. Here are some of the best deals online right now:
•  Players who purchase Severed on Wii U will receive a free digital copy for Nintendo 3DS, while those who purchase the game on 3DS will get a free copy for Wii U.
• Nintendo 3DS users who purchase Pirate Pop Plus will receive a free digital copy for Wii U, while customers who purchase the game for Wii U will receive a free 3DS version.
• Users who buy SteamWorld Heist or SteamWorld Dig for Nintendo 3DS or either game for Wii U will get a 10% discount for SteamWorld Heist on Wii U.
Check back for more — we'll keep you posted as these deals update.
Mic Essentials brings you handpicked deals, reviews, recommendations and gift ideas. If you buy something through a link on this page, Mic may earn a small commission.