Chelsea Manning, imprisoned for 6 years, asks President Obama to commute her sentence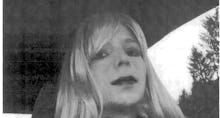 Chelsea Manning has spent the last six years in prison for sharing classified documents with WikiLeaks — a longer period than any other whistleblower in American history. 
On Nov. 10, Manning's appeals team petitioned President Barack Obama to commute the United States Army soldier's 35-year sentence on the basis that she did not intend to harm Americans. 
In a statement addressed to the Office of the Pardon Attorney, which Manning's lawyers provided to Mic, her attorneys asked Obama to "carefully consider" their request for clemency.
"If approved, Ms. Manning will have a first chance to live a real, meaningful life," Manning's lawyers wrote. 
The attorneys cited Obama's more than 500 commuted sentences for various crimes, mostly non-violent drug offenses, as precedent. 
In a separate letter accompanying the petition, Manning wrote: 
I have served a sufficiently long sentence. I am not asking for a pardon of my conviction. I understand that the various collateral consequences of the court-martial conviction will stay on my record forever. The sole relief I am asking for is to be released from military prison after serving six years of confinement as a person who did not intend to harm the interests of the United States or harm any service members.
Manning's attorney Vince Ward pointed out in the letter that Manning's sentence was the "most severe punishment received by any other whistleblower in American history." He called the sentence "so excessive that it even exceeds international legal norms.
"President Obama has the opportunity to right this wrong and commute [Manning's] sentence to time served," Ward added. "We hope that he'll give Chelsea a chance to live her life after her courageous act to raise public awareness about the impact of war on innocent civilians." 
Letters of support from Daniel Ellsberg, who leaked the Pentagon Papers, Morris Davis, a former military commissions chief prosecutor, and Glenn Greenwald, a journalist and supporter of Manning, accompanied the petition as well. 
"Chelsea's courage is self-evident," Greenwald wrote. "Her entire life — from joining the military out of a sense of duty and conviction, to undertaking what she regarded as an act of courage notwithstanding the risks, to coming out as a trans woman even while in a military prison — is a testament to her personal bravery."
Manning's time in prison has been turbulent. In September, she began a hunger strike to protest her being placed in an all-male prison, despite being a transgender woman. After five days of Manning's protest, the military agreed to pay for her gender confirmation surgery. 
For several days in early October, Manning was placed in "disciplinary segregation" and her attorneys reportedly could not get in touch with her, causing her friends and loved ones to worry.
Chase Strangio, an attorney representing Manning, said in a statement that Chelsea has faced "ongoing abuses" during her time in prison, including being denied healthcare that affirms her female identity. 
"For years she served under 'Don't Ask, Don't Tell,' and then the ban on open transgender service and she has fought to exist as the woman that she is," Strangio said. "[She] deserves to be free and given the health care that she needs, not punished."