iPhone vs. Android: Which devices are more reliable? Study shows Apple products fail more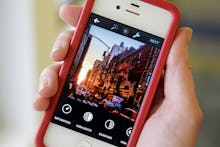 A new study from mobile technology service provider Blancco Technology Group has found something that Apple fans will not be pleased to hear: Android devices are more reliable and have less performance "failure" than iPhones.
According to the study, in the third quarter of 2016, 47% of Android devices suffered from performance failure while 62% of iPhones had similar issues. Problems with the iPhone increased by 4% from quarter two of 2016, which had a failure rate of 58%.
The report reads:
According to our data, apps crashed on 65% of the iOS devices tested in Q3 2016. This is nearly triple the rate of crashing apps on Android devices — 25% — in the same period. It's also a considerable increase from the rate of crashing apps on iOS devices in the previous quarter (50%). In contrast, the rate of apps crashing on Android devices didn't increase as significantly as it did on iOS devices.
Failure is a strong and subjective word, but it rounds up an array of phone-related issues like crashing apps, overheating devices and difficulties connecting. For iPhones, the largest issue was overheating devices followed by crashing apps (15%) and headphone problems (11%).
Some iPhones fared better than others. The biggest offender was the iPhone 6, which featured a failure rate of 13%. The iPhone 5S and iPhone 6S, in comparison, had a failure rate of 9%. BTG cites much of the failures to be "driven by bugs in the iOS 10 update."
Among Android devices, Samsung was the manufacturer with the highest device failure rate at 11% and problems that impacted Android devices worldwide varied, from USB problems (15%) to battery charging (7%) — Pokémon Go was cited as a reason for the latter.
"Battery charging ranked in the list of the top five performance issues plaguing Android devices in the third quarter," Richard Stiennon, chief strategy officer at BTG, told the Independent. "Since users must keep their device screen and GPS on in order to play the virtual reality game, both of these functions are known to drain the device's battery charge."