David Blaine 2016 Special: When and where to watch 'Beyond Magic'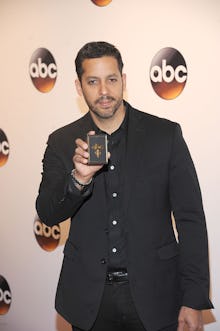 Now that he's done freaking out Jimmy Fallon and the Roots with card tricks and vomiting a literal frog from his "aquarium stomach," magician David Blaine is set to air another special on ABC Tuesday night, titled Beyond Magic. If the Fallon appearance from last week was just an appetizer, it's hard to imagine what Blaine might have (perhaps literally) up his sleeve for his latest special. 
For people who are curious to see how and what Blaine ends up doing, here's how you can check out Beyond Magic for yourself. 
The one-hour special will air on ABC at 10 p.m. Eastern. Based on the trailer for the special, which features Blaine conjuring up his tricks and causing a buttload of celebrities to lose their minds — including David Beckham, Drake, Stephen Curry, Jennifer Lawrence, Dave Chappelle and Emma Stone — it could live up to his already high expectations. 
Per Blaine, that's also his favorite part of being a magician: The reactions from the audience. (By that logic, he must've really enjoyed his time with Fallon, who couldn't stop giggling.) 
"The drive is seeing people react in an unfiltered, honest way in an unusual situation," Blaine told People. "That's one of the motivating factors." 
If you're still impatient ahead of tonight, check out Blaine blowing the collective minds of Bryan Cranston, Aaron Paul, Woody Harrelson, Kanye West and Will Smith and his family below.