Reddit is "disappointed" that alt-right page was chosen as Subreddit of the Day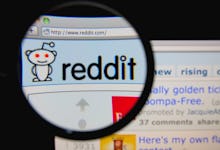 On Sunday, /r/AltRight —  an online hub that "promotes white identity and white nationalism" — was awarded Subreddit of the Day. Twitter users were quick to question why the racist page was being celebrated. 
Steve Huffman, CEO and co-founder of Reddit, said in an email that /r/SubredditOfTheDay is a community on Reddit that is created and moderated by volunteers — volunteer moderators choose which subreddit or content is highlighted each day. "These decisions are not affiliated with Reddit, Inc.," Huffman said.  
"As a company, we are disappointed that r/AltRight was chosen for a feature in this community, especially at a time when political tensions are high," Huffman said. "We take the responsibility of making Reddit a welcoming place very seriously. We will continuously assess our role in ensuring that our platform allows authentic engagement and conversation to take place at a time when it's needed most. We know we have more work to do on this front, and look forward to sharing our progress."
One of the site's co-founders, Alexis Ohanian, said at Web Summit in Lisbon, Portugal, this month that the outcome of the presidential election proves the need for a communication forum like Reddit.
"I think I, like a lot of people who live on the coast, was not really as in touch or aware as we should have been," Ohanian said, the Telegraph reported. "What we saw online was an expression of what was to come at the polls, which is tens of millions of people, if not more, really feeling not listened to and like they weren't being represented in mainstream media. Now their voice has been heard."
As Facebook is forced to examine its own far-right news issue and Twitter begins to crack down on alt-right users violating the platform's policies, Reddit will need to figure out how to maintain an open platform without fostering a breeding ground of hate.