How does price matching work? Here are the policies from top retailers.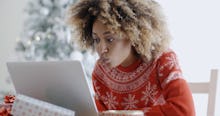 We're all trying to shop smart, especially during this time of the season. As soon as Halloween passes, holiday commercials blare upcoming sales from major retailers, nudging viewers to get their holiday shopping over and done with.
Before running to the nearest Target or Walmart for the annual Black Friday rush, you might want to check their return and price matching policies.
Here are five price matching policies from Black Friday big shots. 
Target
Target's price match policy states that the store will match in-store prices of identical items from Target.com and a list of select competitors including Amazon, CVS, Best Buy, and Wal-Mart. According to Target's corporate website, purchases from Thanksgiving through the end of the following week — this year that runs from Nov. 24 until Dec. 3 — will not qualify for match or adjustment. 
Best Buy
Best Buy pledges to match identical products from online competitors including Amazon, Dell and HP, according to the store's website. Black Friday shoppers beware: Store policy states that purchases of sale items made on Thanksgiving Day through the following Monday are excluded from price matching.
Wal-Mart
Wal-Mart's policy website states the store does not price match clearance items or those bought on Thanksgiving, Black Friday or Cyber Monday, according to the store's website. Wal-Mart policy states that the store will price match with competitors such as Home Depot, Michael's and Dick's Sporting Goods.
Macy's
Macy's gives customers two weeks to come in-store for a price adjustment if it's cheaper and in stock, according to the store's website.
Amazon
Amazon will price match televisions specifically from a select list of competitors including BJ's, Overstock.com and Sam's Club. All other products and purchases from the website will not be eligible for price match at any time.