Free stuff! 10 things grown-ups know you should never pay for if you don't want to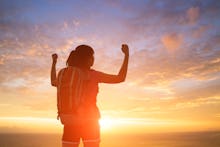 You've been told there's no such thing as a free lunch. And when it comes to housing and getting a college degree and health care: Maybe not. 
But what about free university classes? Tax help? Condoms?
All free — or at least they can be. That's because there are all kinds of ways to get certain items without spending any money.
Of course, it's important to read the fine print and find out who is subsidizing your joyride. Usually the party paying has an interest in you. It might be a company that is using freebies as a gateway drug so you become a customer — or it may simply be an organization that wants to promote public good.
As long as you're informed? Go forth and enjoy! These are the things you definitely don't ever need to pay for.
1. A chance to win
A dream is free, and so is the chance to win. Legally, the promise, "no purchase necessary to win" really does mean what it says — at least for sweepstakes and contests. With lottery games, on the other hand, you need to pay to enter.
But there's actually a better way to get a shot at a lotto jackpot — without throwing away your money on lottery tickets.
That would be prize-linked savings accounts, offered through credit unions or apps like Long Game. Depositing money into these accounts insured by the Federal Deposit Insurance Corp., or FDIC, gets you a chance to win big cash prizes — sometimes millions of dollars — but at the end of the day, if you don't win, you get to keep your cash and possibly even earn a little interest like in a traditional savings account.
Plus you always have the old standbys: raffles, regulated by the state, sweepstakes (in which all the entrants are put in a pot and one is drawn at random) and contests (in which all participants compete in some way and the winner is the most skilled or lucky). These are like lotteries without the cost.
2. Condoms
A 36-pack of condoms typically runs about $13, or 40 cents a condom — decidedly less expensive than birth control pills (well, at least if you are uninsured and paying out of pocket; the Affordable Care Act mandates that insurers cover the cost of birth control in full. How long the ACA will be around is another question).
While both methods prevent pregnancy, only one prevents the spread of disease, which is a big reason why condoms are often available for free at many bars and nightclubs.
To track down the best location near you, look into the Cares Community Health outreach program offering guidance on finding free condoms.
Because condoms are shown to be incredibly effective at reducing the risk of transmitting HIV and other sexually transmitted diseases, the organization has a condom distribution program with a goal of giving out 1 million free condoms each year.
Find your closest location on the site.
3. University-level courses
While some students are paying hundreds (even thousands!) of dollars to take courses like "Understanding Einstein: The special Theory of Relativity," or "Visualizing Japan (1850s-1930s): Westernization, protest, modernity" at a full time university, those exact courses are available for free as massive online open courses (known as MOOCs). 
The courses are conducted entirely online and completing them may even help you professionally — although they do not usually count toward a degree.
Sites with MOOC offerings like Coursera, EdX and Miríada X (which offers courses in Spanish) offer classes from professors at universities like Stanford University, the University of Michigan, Harvard University, Columbia University and the Massachusetts Institute of Technology.
MOOC-list aggregates current course offerings from several massive online course providers.
4. Credit reports
You may have come across $10 "deals" offering to pull your credit report from all three credit agencies, and sometimes getting a credit report can set you back as much as $40. You may have even signed up for a monthly credit monitoring service that costs $20 a month.
Stop now. 
Under President Barack Obama's Fair Credit Reporting Act, every American is entitled to a free credit report every 12 months. The act mandates that the three national credit reporting companies — Equifax, Experian and TransUnion — must give you a copy of your credit report gratis.
That means you can actually get a free report every four months, or three times a year, if you stagger your requests to each of the three companies.
Checking frequently is particularly helpful if you're trying to improve your credit score.
The one legit site to get your free report is AnnualCreditReport.com. 
Be aware there are other supposed "free credit report" sites, but they are affiliated with the credit agencies and may come with strings attached.
5. Online investment accounts
Investing in stocks and other securities used to involve paying hefty commissions to big banks who traded for you.
Sites like E-Trade or TDAmeritrade changed the game, with $5 and $10 trades you could execute yourself online. 
And now the cost of trading can be 100% free, with sites like Robinhood. 
The site is disrupting the investing community for this reason and — while some wonder whether its model is sustainable — Robinhood is seeing record levels of new investors.
6. Condiments
Don't turn your nose up! The U.S. condiment market is about $6 billion a year, and none of that needs to come out of your pockets. Ketchup, soy sauce, mustard, salt and pepper are the top of the rotation go to condiments that are free at restaurants and with take-out.
Even if some restaurants have started stashing the goods behind the counter to dole out as they see fit, don't be shy about asking for a couple extra to put in your condiment drawer. (Sriracha sauce not included).
You're saving just a little bit with each freebie but it all adds up.
7. Foreign language study
Rosetta Stone and Pimsleur other language learning programs will set you back more than $100.
But what they are peddling can be had for free.
Libraries offer these software programs for checkout.
Broward County in Florida, for example, offers Rosetta Stone, Pimsular and Transparent Language. The New York Public Library and the Los Angeles Public Library and many libraries across the country offer Mango Languages.
And you don't even have to mess with a library card if you use sites like Duolingo or OpenCulture.
8. Tutoring, college test prep courses and AP preparation
It is now de rigueur that students take test-prep courses ahead of major college admissions tests like the ACT and SAT; and tests that grant college credit like the Advanced Placement, or AP, tests. There is an entire industry devoted to this educational arms race — costing hundreds, even thousands of dollars in test prep and tutoring.
But you can actually access these kinds of preparation courses for free. 
Khan Academy offers free tutoring for kindergarten through high school math, science and engineering, computer science and the arts and humanities. Khan has also partnered with the College Board, which administers tests, to offer a free interactive practice program for the SAT.
Beyond Khan, some libraries offer free in-person test-prep courses and you can find free practice tests online.
9. Tax filing
The average tax preparation costs Americans $261, according to the IRS. That's how much an average tax preparer will ask you to pay for putting together a 1040 tax form with itemized deductions, plus a state tax return. 
But come now: You can file your taxes for free, using tax-preparation software — there are tons of independent options — or fillable forms directly from the IRS.
If you go through the IRS and you make less than $62,000 you will have access to online tax-preparation software that will help you complete your taxes and file them. If you make more than $62,000 you still get free fillable forms so that you can do your taxes and file them online — although you'll need to prepare the taxes yourself.
10. Books, magazines and other periodicals
Many of the 130 million books that have ever been published are available at your library or through inter-library loan. For free. 
And you have online access to a giant treasure trove of free books that are in the public domain online.
Through platforms like Google Books, you can search for free books that have been digitized and are in the public domain, or are offered at no cost.
Bonus: 11. Exercise
We promised 10 tips... but here's an 11th, free!
Exercise is a booming business. The average cost of a gym membership is $60 a month — and 67% of those that have memberships don't ever use them. Some runners pay as much as $200 a month for memberships in running clubs and races can be pricey too.
Yet the "running store" — outside — is always open, takes no real equipment and you can do it on your own.
You can buy that expensive running gear to get you though the winter. But, fundamentally, one of the best forms of exercise — shown to extend your life and burn hundreds of calories an hour — is still free.
Need a little more structure? Check out the free yoga classes offered by many public libraries.