Brexit has already cost the UK $1.5 trillion in wealth, says new Credit Suisse report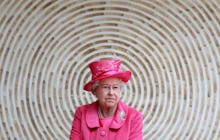 British citizens are now measurably poorer because of a declining currency, according to Credit Suisse's Global Wealth Report 2016, published Tuesday. The report painted a grim picture for Britain, which is still feeling the consequences of the Brexit vote.
"The United Kingdom was the main loser, losing $1.5 trillion in the aftermath of the vote to leave the European Union," wrote authors Richard Kersley and Antonios Koutsoukis.
The promise from Brexiteers — those championing the campaign to leave — was that exiting the EU would be economically beneficial for Britain.
But during the months since the June 23 vote, the British pound plunged to a 168-year low. In fact, compared to a range of other global currencies, the pound has been weaker than it's ever been.
The International Monetary Fund warned in July that Brexit was not just bad news for the British economy — but bad news for the global economy, too, because the effects could include slower growth overall.
Yet the Credit Suisse report reveals a number of countries were able successfully generate wealth in 2016, including the United States and Japan, though the U.K. "recorded a significant decline as a result of currency depreciation."
Economists have expressed concern that Britain's protectionist and isolationist approach will only serve to further hurt the country — and ultimately the rest of the world: To mitigate the damages, some suggest incorporating the U.K. into the North American Free Trade Agreement or some equivalent.
Then again, NAFTA hangs in the balance as President-elect Donald Trump has threatened to withdraw from it.
Credit Suisse's report also evaluated the current state of global wealth inequality. 
"... the upward trend in wealth inequality ... has pushed the share of the top 1% of wealth holders to above 50%," the authors wrote. They added: "While the bottom half collectively own less than 1% of total wealth, the wealthiest top 10% own 89% of all global assets."
Inequality tends to slow economic growth for everyone, research shows.