Samsung Galaxy S8 leak shows an impressive new camera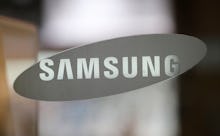 The newest Galaxy S device, the Samsung Galaxy S8, is rumored to come with a new and improved camera. According to a new leak, the camera upgrade will be a feature that doesn't yet exist in other competing smartphones, BGR reports.
The Galaxy S8 will have an auto-focus front-facing camera instead of "fixed focus-type front-cameras," which are cheaper to manufacture and are smaller in size. This means selfie-lovers and Snapchat enthusiasts will be able to capture higher-quality images.
"People are starting to take more selfies and number of demands for cameras that take selfies with higher qualities is increasing," an unnamed industry representative told Korean site ETNews. "It is heard that Samsung Electronics has decided to install front actuators for Galaxy S8 in order to differentiate its flagship Smartphone."
Samsung has reportedly managed to add the auto-focus feature without making the phone thicker or having a bulkier camera. To have auto-focus, a camera needs an actuator that automatically finds the best focal distance of a subject. By modifying the actuators, Samsung has reportedly managed to add the new feature while keeping the device slim.
According to ETNews:
Actuators that will be used for Galaxy S8 will use encoder methods instead of VCM (Voice Coil Motor) methods that are usually used for rear cameras. While VCM method has coils in the centers of lenses, the encoder method has coils at the sides, and this allows camera modules to be slimmer.
The Galaxy S8 will also reportedly feature a dual-lens rear camera similar to the LG G5, the Huawei P9 and the iPhone 7 Plus. The benefit of having two lenses is it allows users to zoom in further without compromising on image quality.
Samsung's Galaxy S8 is rumored to launch in 2017. While Galaxy S devices have been unveiled at or around the Mobile World Congress in the past, the Wall Street Journal reports the upcoming launch may be pushed back to April. The flagship phone will reportedly be missing a headphone jack, will feature a dedicated button for its virtual assistant, be more than 90% screen, and have 6GB of RAM and 256GB of internal storage.