How to get Netflix offline: Details for downloading and watching on offline mode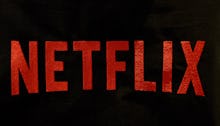 If there has been one major complaint regarding Netflix's service, it is that the streaming giant has not allowed users to download shows and movies for future viewing, a feature that is available on Amazon Prime. This, of course, means no watching Breaking Bad on the plane (without paying for internet access) and no binging Stranger Things when the power goes out (a terrifying endeavor, anyway). 
Well, Netflix has heard your complaints and has just announced that for no extra fee, users of the streaming service will be able to download select programs, starting immediately. 
Here's how to download Netflix titles for watching offline. 
For those that are looking to start downloading on Netflix immediately, make sure that you have updated to the most recent version of the streaming app. Once your app is updated, "available for download" should become an option. 
So, go update the Netflix app on iOS and Android, and download away. Binging just got a whole lot easier. Check out some images below.
According to the press release, users can already start downloading shows like Orange is The New Black, Narcos and The Crown. If your favorite shows and movies are not yet available to download, do not fret, as Netflix has announced that they will be continuously rolling out new options.