Sexism in tech: Male startup founders don't believe there are qualified women to hire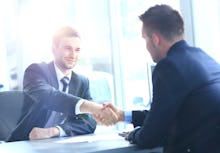 The tech industry is dominated by white men. Yet it's almost 2017 — why is diversity still an issue in a fast-moving industry that prides itself on forward thinking and disrupting the status quo? 
According to a recent survey, many male startup founders just can't seem to find women and minorities to hire.
The State of Startups 2016 survey from First Round, which includes responses from over 700 founders, revealed some bleak statistics on the state of diversity in tech. First Round asked founders what they feel is the root of tech's diversity problem. The result: "Men are more likely to blame the pipeline into tech; women place greater emphasis on unconscious bias and lack of role models," the report says.
Meaning: Men feel the problem is the pool of applicants — the women and minorities themselves. "We want to hire them," male tech founders say, "but they're just not there."
Women in the study had a different explanation: that they're set up to fail before they even get in the door.
Our previous reporting suggests women are right about that. Dozens of individuals from underrepresented groups in tech pointed to racial bias in the recruiting process, workplace sexual harassment, "brogramming" culture and the pipeline myth as factors contributing to a lack of diversity in tech.
If this "blame it on the pipeline" mentality sounds familiar, it's because high-profile industry titans like Sequoia Capital chairman Michael Moritz and Facebook head of diversity Maxine Williams have publicly expressed it. 
"Oh, we look very hard," Moritz said in a Bloomberg interview. "In fact, we just hired a young woman from Stanford who's every bit as good as her peers, and if there are more like her, we'll hire them. What we're not prepared to do is lower our standards."
So is the "pipeline" actually a problem, or just a convenient excuse?
It's easy to blame the pipeline. Women hold only 18% of undergraduate computer science degrees, according to TechCrunch, compared to 74% of young girls who express an interest in STEM and computer science careers. But faulting the applicant pool removes responsibility from the company to bolster its representation of women and people of color. 
Aside from many male founders blaming the pipeline for diversity issues, 86% of the total founders said that their organization didn't have a formal strategy to promote diversity and inclusion in place. In the past year, 30% of the organizations hadn't discussed diversity or inclusion at all.
What's more, the pipeline myth can be self-perpetuating. If women and people of color know the system is biased against them, and they see the company they're interested in is dominated by white men, they may be discouraged from applying for a position in the first place.
Casting a wider net while recruiting is just the beginning. Companies also need to ensure hiring practices and work cultures are nondiscriminatory. 
The applicants are out there, but companies aren't looking
An analysis from USA Today in 2014 found that "top universities turn out black and Hispanic computer science and computer engineering graduates at twice the rate the leading technology companies hire them," NPR reported.
Gesturing to your predominantly white male team and faulting a lack of qualified women or minorities is a weak excuse, especially if you are committed to creating a diverse workforce. There are resources and organizations startups can tap into — organizations like Project Include and Hire Tech Ladies — that exist just for that purpose.
"A lot of people say, 'There's no pipeline — we would hire women if they were there and ready and willing to interview for these things, but they're just not there,'" Allison Esposito, a former Google employee and founder of Tech Ladies, told Mic in October. "And then we offer something like [our service] Hire Tech Ladies, and we're like, 'Here they are.'"