Kanye West unreleased track leaked: Listen to 'Ass Shots' featuring French Montana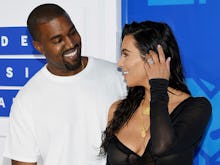 An unreleased Kanye West track featuring French Montana and Cam'ron has leaked online days after he was released from the hospital.
The song is titled "Ass Shots" and it's not yet clear who released it. However, Complex noted the track about butt injections might not be a total surprise to French Montana's longtime social media followers. He previewed the track on Instagram more than two years ago. But back then, it was titled "Bang."
Whether the song was strategically released with West's hospitalization or not, "Ass Shots" has surfaced in internet forums. Paper reported that while the single "sounds different from your standard Ye song," its taunts are on brand. Take this lyric for example: "Your girl ain't got no ass/ she need to buy one."
"Ass Shots" is available on SoundCloud and other places online.