'The Last of Us 2' Trailer, Release Date and Plot: Everything we know so far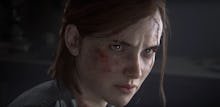 When Sony premiered the new trailer for The Last of Us Part II at PlayStation Experience 2016, speculation about the new game was kicked into overdrive. Details about the game remain scarce, but we've rounded up all the latest rumors while we wait for more information.
Here's everything we know so far about The Last of Us Part II, the next action drama from Uncharted developer Naughty Dog.
The Last of Us 2: When does it take place?
Ellie, who was a young teenager in The Last of Us, is 19 years old and the main character in the new game, said Neil Druckmann, creative director of Naughty Dog and writer for The Last of Us and The Last of Us Part II, at PlayStation Experience, IGN reported.
While Ellie is clearly still alive, fans aren't convinced that Joel, the other The Last of Us protagonist who appears at the end of the reveal trailer for The Last of Us Part II, is also still alive, versus appearing to Ellie as a memory.
The Last of Us 2: Writing talent from Westworld will help develop the story
Druckmann confirmed via Twitter on Dec. 4 that Halley Gross, one of the writers for the HBO series Westworld, joined the team as co-writer for The Last of Us Part II.
Kotaku reports that Druckmann also stated at PSX 2016 that The Last of Us 2 is about hate, where the first game was about love. Ellie's demeanor and dialogue in the reveal trailer — and the fact that she's covered in blood and surrounded by dead bodies — certainly jibes with the idea that The Last of Us 2 is a game about hate. Ellie has some names to take and scores to settle.
Bruce Straley, co-director with Druckmann on The Last of Us, will not be returning to the franchise, IGN reports.
The Last of Us 2: Release date is unknown
Don't expect to hear about a release window or exact release date for The Last of Us Part II anytime soon, as Naughty Dog only announced the game days ago. We do know that it will be a PlayStation 4 exclusive.
If you'd like to check out some other trailers from PlayStation Experience 2016, Crash Bandicoot and Uncharted 4 also made appearances at PSX. Or, if you want to read about a PlayStation 4 game that's already been released, check out Mic's review roundup for The Last Guardian.