You can now apply to do 'conservative outreach' for Google in Washington, DC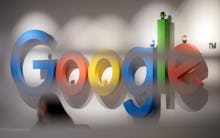 Now that Republican candidate Donald Trump is president-elect, Google is getting its ducks in a row — by seeking out a conservative representative on Capitol Hill, judging by a new job listing posted on the tech giant's career site.
The listing for a manager of "conservative outreach and public policy partnerships" was posted after the presidential election, and looks for a "liaison to conservative, libertarian and free market groups" who will "help shape various product and issue agendas with policy makers inside and outside government."
While the timing of the posting may seem a little gauche, given that the company has been criticized in recent weeks for liberal bias, it's not the first time Google has enlisted a conservative policy shaper in this role — it was previously filled by a former member of Mitt Romney's 2012 presidential campaign, according to Bloomberg.
Indeed, in 2016 alone, Alphabet Inc., the conglomerate that owns Google, has spent close to $12 million on lobbying.
Those dollars can be powerful: The Guardian published an expose in December 2015 showing that Google donated money to 162 members of Congress and successfully pressured them into undermining a $6 billion European Union antitrust lawsuit against the company.
Google also has financial interests in influencing a great deal of public policy that is likely in coming years, including regulation regarding self-driving cars, the internet and privacy.
In general, the influence of the tech lobby on Washington politics has been growing since the recession, overtaking even Wall Street's.
Today Silicon Valley spends more than $2 for every $1 spent by big financial companies.