The Weather Channel just rained on the 'Breitbart' climate change denial parade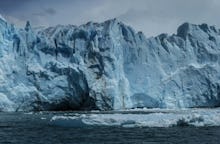 The Weather Channel brought the heat Tuesday afternoon when it addressed a Nov. 30 article posted by far-right-wing news site Breitbart, which used a video from its site to stoke climate change conspiracy theories. 
In the story, columnist James Delingpole accused climate change "alarmists" of "icy silence" in the face of reports that the global temperature saw its "steepest fall on record" this year.
To support their claims that the falling temperature suggested a "global warming" hoax, Delingpole embedded a video from the Weather Channel reporting on how the Pacific's La Niña would impact winter in New England. 
Not so fast, said the Weather Channel.
In a note to the conservative news outlet, Weather Channel staff wrote point-blank: "Earth is not cooling, climate change is real and please stop using our video to mislead Americans."
The Weather Channel called the Breitbart article a "prime example of cherry-picking" information to come to the dangerously misleading conclusion of referring to climate change — the effects of which are easily observable — as nothing more than a "scare." 
But Breitbart maintains that any reporting that insists otherwise is propaganda. 
Climate change denial has a bigger platform than ever, as President-elect Donald Trump promises to cut funding from NASA's climate change research division and continues to hem and haw about whether he believes humanity has an effect on climate change at all. More frightening still, the House of Representatives Committee on Science, Space and Technology tweeted out Breitbart's article in a seeming endorsement of the outlet's doubt in the existence of a phenomenon that could displace 13 million people in the United States alone by 2100. 
Add all that to the fact that Breitbart founding member Steve Bannon has been tapped as chief White House advisor, and the end result is a perfect storm of see-no-evil denial heading to the White House on Jan. 20. 
The Weather Channel took Breitbart's argument point by point, refuting each claim. In the future, though, the weather station suggested the outlet's writers run any article on climate change past them first. 
"Finally, to our friends at Breitbart: The next time you write a climate change article and need fact checking help, please call," the note ends. "We're here for you. I'm sure we both agree this topic is too important to get wrong."