The best books to read right now to start 2017 off right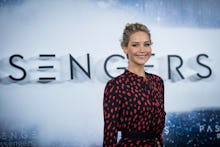 The last thing anyone wants to be is "that person" who can't keep up with the conversation amid a group of well-read people. I've been there; you've been there. We've all pretended — at some point — that we were captivated by this or that book, by a gripping tale about so and so. Many of us have been caught. Well, if you want to avoid such embarrassment, and would actually like to read some highly discussed books from 2016 — plus a few others that will no doubt be talked about again in 2017 — you should check out these titles. 
From 2016 National Book Award winner The Underground Railroad to Sweetbitter, a novel based on author Stephanie Danler's time working as a waitress in New York, several of these books made waves in 2016 and will probably continue to be talked about in 2017. Also, some classics like Sylvia Plath's The Bell Jar and children's book A Wrinkle of Time are worth a revisit before their film adaptations come out.
Anyway, here are the books you should get to — or maybe even request as a holiday gift — before the new year. 
A Dog's Purpose, by W. Bruce Cameron
W. Bruce Cameron's book is about a reincarnated dog. Through the narration of this dog, we see him live many lives — in an animal shelter, with a loving family, as a rescue dog – never forgetting the ones before. Cameron's book, released in 2010 to positive reviews, is being given the movie treatment in 2017. The adaptation, which will premiere in January,  stars Dennis Quaid, Brit Robertson and Josh Gad as the voice of the dog. It isn't the first time Cameron's work has been adapted for the screen: His self-help book Eight Simple Rules for Dating My Teenage Daughter was turned into an early 2000s sitcom. 
A Wrinkle in Time, by Madeleine L'Engle
At some point in your young adult life, you may have read A Wrinkle In Time, a sci-fi book about a girl, Meg Murry, who sets out with her youngest brother and friend Calvin to find her father, a scientist who went missing after doing some research on time travel. With the help of the mysterious Mrs. Ws, the threesome find themselves traveling throughout the vast universe to find Meg's dad. A Wrinkle in Time may have been first released in 1962, but the book is now being adapted by Ava DuVernay — best known for her Oscar-nominated Selma — for the big screen. The film will star Oprah Winfrey, Reese Witherspoon, Mindy Kaling, Chris Pine, Gugu Mbatha-Raw and newbie Storm Reed as Meg Murry.
The Bell Jar, by Sylvia Plath
A Wrinkle of Time is not the only book from the '60s getting a film adaptation. Published a year after the children's classic, The Bell Jar was Sylvia Plath's only novel, a fictionalized version of her experiences as she came into her own as a woman, as a writer and as a person struggling with severe depression. A movie version for the film is in the works and will mark the directorial debut of Kirsten Dunst. Dakota Fanning will star in the film as Esther Greenwood, Plath's alter ego in the novel.
The Dark Tower, by Stephen King 
Plenty of Stephen King's novels have now become cultural landmarks. There's Carrie, The Shining and The Shawshank Redemption, works of King that have become icons — mostly because they were made into films, as is so often the case. The Dark Tower, a series of eight books by King, is the latest of his works to get its own film version, which will star Idris Elba as a knight who, with the help of an 11-year-old boy, attempts to reach the mysterious Dark Tower. He faces opposition from an evil sorcerer, played by Matthew McConaughey. The film version of King's book will be released in July.
Fifty Shades Darker, by E.L James
By now, anyone who wanted to read the Fifty Shades series has likely done so. Still, if you haven't — or you just want a refresher before the second film comes out — now's your chance. Just before Valentine's Day, Fifty Shades Darker, which looks at the ever-complicated relationship between Anastasia Steele and Christian Grey, will hit theaters. The book brings in a new characters and sees both Steele and Grey trying to negotiate the terms of their relationship. 
I Love Dick, by Chris Kraus
Though it was released in 1997, there's been a resurgence in popularity of Chris Kraus's semi-fictional book about an almost-40-year-old woman who grows infatuated with a famous academic. Enlisting the help of her husband, the woman begins to write letters to this theorist, "Dick," and in the process discovers the depths of her desire and the power of transformation. Following the success of Transparent, Jill Soloway decided to adapt the book into a television series. The pilot became available earlier this year, and the series was picked up by Amazon for a full season that will debut in 2017.
Imagine Me Gone, by Adam Haslett
One of 2016's best novels, a Kirkus Prize Finalist, is Imagine Me Gone, a book that covers mental illness, how it gets passed down through a family and how the other members of said family cope. The novel begins with Margaret's decision to marry John, even though he's just been hospitalized with depression, and have three children with him: Michael, Celia and Alec. Like his father, Michael has intense struggles with his depression, and Haslett's novel – giving a voice to each member of the family — sees how they manage. 
Red Sparrow, by Jason Matthews
Jason Matthews was a CIA agent before he became a novelist, so perhaps he was most qualified to write Red Sparrow, a 2013 novel about a Russian spy who is sent to investigate a CIA agent whose speciality is breaking through Russia's intelligence program. Naturally, there's some real chemistry between the two, and the novel truly brings to question the notion of loyalty. Francis Lawrence, who directed the second and final editions of the Hunger Games series, will direct the movie. Jennifer Lawrence will star as Dominika Egorova, the ambitious Russian intelligence officer who finds her motives evolving. 
Sweetbitter, by Stephanie Danler
Sweetbitter, one of this year's most fun novels, takes place in the fast-moving New York City restaurant industry. Tess has just moved from her small home town to NYC and ends up working at a really scene-y restaurant. There, she get's a taste of the good life and ultimately ends up in a steamy, only-in-New York love affair. 
The Underground Railroad, by Colson Whitehead
This year's National Book Award winner is a powerful novel about Cora, a slave on a cotton plantation, who learns about the Underground Railroad from Caesar, who has just arrived to the plantation, and decides to seek out her freedom. The book follows their journey, which begins with Cora killing a white boy who was trying to prevent her escape, and sees the complex mechanisms of the system that saved so many lives. Whitehead's novel is not only one of the best of the year, but also one of the most important. 
The Vegetarian, by Han Kang
The premise of The Vegetarian seems simple enough: A woman decides to stop eating meat. But Han Kang's surreal, Man Booker Prize-winning novel is anything but simple. It shows how this woman's choice reveals much about her marriage, what she thought was a stable existence. As everyone around her disagrees with her decision we see how her life starts to dangerously spiral, how things get violent and how she must fight for power.