Life expectancy in the US has dropped for the first time in more than 20 years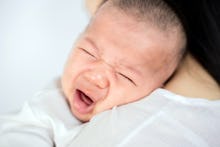 Life expectancy in the United States is on the decline — dropping one-tenth of a year from 2014 to 2015, according to data released this week by the National Center for Health Statistics. From 2014 to 2015, life expectancy for the U.S. population dropped from 78.9 years to 78.8 years. 
This is the first time life expectancy at birth in the U.S. has dropped since 1993, the Washington Post reported on Thursday, citing World Bank data. "This is unusual, and we don't know what happened," study lead author Jiaquan Xu told the Post. "So many leading causes of death increased."
The 10 leading causes of death in the U.S. — heart disease, cancer, chronic lower respiratory diseases, unintentional injuries, stroke, Alzheimer's disease, diabetes, influenza and pneumonia, kidney disease and suicide — remained unchanged from the previous year, but, according to the study summary, "age-adjusted death rates increased for 8 of 10 leading causes of death."
The death rate for "unintentional injuries," which includes drug and alcohol overdoses, according to the Post, jumped 6.7% from 2014 to 2015. 
While this drop in life expectancy is just based on one year of data, and might not necessarily continue in coming years, economist Anne Case, who authored a 2015 paper on rising morbidity among white Americans, suggested to the Post that it may, indeed, be cause for alarm. "I think we should be very concerned," Case said. "This is singular. This doesn't happen."