'Super Mario Run' Price: Online only, is it worth $9.99? Free demo may be enough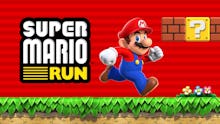 When Shigeru Miyamoto — creator of the Mario, Zelda and Donkey Kong series — took the stage during the Sept. 7 Apple event to reveal Super Mario Run, the first Mario game for mobile devices, I was ecstatic. A big part of that excitement had to do with the way Miyamoto pitched it on-stage.
"What's new is you can play the game one-handed for the very first time," Miyamoto said through his translator, Nintendo's director of product marketing Bill Trinen. "What that means is you can play while holding onto a handle on the subway, while eating a hamburger or while eating an apple."
Well, it turns out the example that caught my eye — "while holding onto a handle on the subway" — isn't going to pan out a vast majority of the time. 
Miyamoto just revealed that Super Mario Run requires an active internet connection to work. And if you've ever ridden the subway, you'll know that a stable internet connection is just not a thing.
That's giving me serious pause about whether it'll be worth it to shell out $9.99 for the full game.
Super Mario Run price: Is it worth $9.99?
In an interview with Mashable, Miyamoto said the always-on internet requirement boils down to two things: The need for the single-player portion of the game to talk to the multiplayer portions, and fending off piracy:
For us, we view our software as being a very important asset for us. And also for consumers who are purchasing the game, we want to make sure that we're able to offer it to them in a way that the software is secure, and that they're able to play it in a stable environment.
So, despite the fact that the one-handed nature of Super Mario Run was designed with subway commuters, travelers and other people on the go in mind, it won't work that way. Millions of people use underground transportation. If you can't play it when you're on a plane or on the subway, is it even worth it?
A game like Super Mario Run is the ideal way to spend a long commute. I don't often take cabs or have the desire to play mobile games at home, so subway commutes are really the only time I ever use my phone for gaming purposes. With the possibility of playing Super Mario Run on the subway out of the question, I'll probably stick to my other favorite mobile games, like Deus Ex Go and Threes. 
To be fair, I realize not everyone is in my shoes. There are plenty of people who take the bus every day or like playing mobile games at home, but that's just not the case for me. And, more importantly, that's not the way Miyamoto first pitched the game.
Super Mario Run price: Nintendo's struggles with messaging
I'll still download the free version of Super Mario Run, which includes a few levels, but I'm not sure whether I'll end up buying the full thing for $9.99. In the grand scheme of things, $9.99 isn't much — after all, I regularly spend $60 on console games — but the fact that Nintendo undermined its own sales pitch by getting tangled up in concerns about piracy left a bad taste in my mouth.
The fact that Nintendo undermined its own sales pitch by getting tangled up in concerns about piracy left a bad taste in my mouth.
Frankly, a Super Mario game on smartphones should have been an easy home run for Nintendo, but the fine print on Super Mario Run is giving me pause about its ability to pull off the comeback it so desperately needs. Nintendo has an unfortunate reputation for being cagey and old-fashioned. So I just hope it manages to figure out a way to reconcile that image soon — especially with the launch of the ostensibly consumer-friendly Nintendo Switch looming on the horizon.
More Super Mario Run news and updates
If you want to know more about Super Mario Run, walk calmly towards Mic's latest coverage, like our review of the demo, information about how and where to play a demo of the game before it comes out, early predictions about whether Nintendo's iPhone-first approach is helping or hurting its chances of success, and a list of Android games to play while you wait.