'Pokémon Go' Gen 2 list released: Pichu, Togepi and more now available as eggs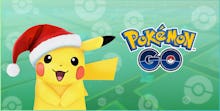 The highly anticipated Pokémon Go update has been announced. Gen 2 Pokémon are here, but you're still probably going to be disappointed.
Forget 100 new Pokémon. That's not what you're getting. You get two confirmed, new Pokémon... and "select others." That's it.
Pokémon Go Gen 2 list: Togepi and Pichu confirmed
Niantic cites only two Pokémon species by name in the announcement: Togepi, No. 175; and Pichu, No. 172.
Togepi is not a strong Pokémon if we go by his Pokédex stats. Pokémon Go drew values from the main Pokémon games, so it stands to reason that Togepi won't be strong in Pokémon Go, either.
Pichu is an electric-type Pokémon that is actually the precursor evolution that leads to Pikachu. You won't be catching Pichu at the moment, however. The way to get new, Gen 2 Pokémon in Pokémon Go is going to get some players angry.
Pokémon Go Gen 2 list: Eggs are the only way to get these new Pokémon.
You will not be running into Togepi or Pichu on safari, at least not for the time being. Instead, Togepi, Pichu and the other "select" Gen 2 Pokémon added Monday to Pokémon Go can only be hatched by eggs.
That means if you're stuck in winter weather at the moment, it may be a while before you see any new Pokémon — unless you do your walking indoors to hatch Pokémon eggs in Pokémon Go.
More Pokémon Go hacks, tips and tricks
If you will not allow snow to get in the way of hatching Togepi and Pichu, you may also want to check out Mic's Pokémon Go guides. Here's the new top 10 attackers list and the new top 20 rankings following the balance update, guides on post-update Chansey and Rhydon, everything you need to know about finding the long-awaited Pokémon Ditto, creating new PokéStops, how to maximize your chances of catching Pokémon and fresh information about how PokéStops distribute Pokémon eggs.