'Super Mario Run' Release Date and Time: When will the Nintendo game launch?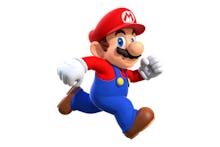 The Super Mario Run release date is almost upon us. The Nintendo franchise is running right onto an iPhone or iPad near you on Dec. 15. Unlike Pokémon Go, which is free but comes packed with optional in-app purchases, you'll be able to unlock the entire Mario game for a one-time price of $9.99 after downloading the free demo.
Those who are extra-anxious to download Super Mario Run are likely dying to know what time the Nintendo app will make its way to virtual store shelves. Here's what we know.
Super Mario Run release date and time: When will the app hit?
Nintendo announced that Super Mario Run will arrive on Dec. 15, though with no announced time of release. 
When Super Mario Run does release, though, it will almost definitely be sure to hit the far eastern hemisphere first. New Zealand, Australia and Japan tend to receive new apps and iOS games before the rest of the world. From there, software typically rolls out across each region's respective time zone.
Super Mario Run release date and time: How to find out first
Nintendo has worked closely with Apple to promote Super Mario Run. Mario's creator, Shigeru Miyamoto, appeared on stage at Apple events and in stores, and the App Store now has new features specifically for the Nintendo game.
A first for the App Store, Apple is allowing users opt to receive a push notification when the Super Mario Run app is available. By tapping on "Notify," you'll be among the first to find out when it's ready to grab from the store. You can find that button on Super Mario Run's page in the App Store.
We've reached out to Nintendo for comment on when exactly we can expect the game to hit. Stay tuned to Mic for more Super Mario Run coverage!
More Super Mario Run news and update
If you want to know more about Super Mario Run, walk calmly toward's Mic's latest coverage, like our review of the demo, information about how and where to play a demo of the game before it comes out, early predictions about whether Nintendo's iPhone-first approach is helping or hurting its chances of success and a list of Android games to play while you wait.