Best Amazon Prime Shows: The 5 original TV shows you can't miss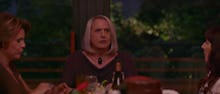 While Netflix still leads (but not by much) in terms of the quality of its original TV content — impressing with genre pieces like Stranger Things and more serious fare like BoJack Horseman — Amazon is getting there. Sure, the network may have screwed up by picking up Woody Allen's Crisis in Six Scenes, but we're all human; we all make mistakes.
As the year comes to a close and "best of" lists are pouring out left and right, here are some of Amazon's most valuable players. 
Catastrophe
Those of you familiar with Rob Delaney's early work — well, his Twitter — probably didn't expect him to create, alongside Irish writer and actress Sharon Horgan, Catastrophe, a half-hour comedy series that's equal parts raunchy and revelatory. The plot is simple: Delaney plays Rob, an American in London on a business trip, who sleeps with Horgan's character, Sharon, several times during his stay. She ends up pregnant, Rob moves to London and the two quickly find themselves in a committed relationship.
In its second season, Catastrophe settles in a little bit more. Rob and Sharon are married and live a domestic life full of domestic irritants: children, family, work and — a big deal to them — an increasingly unsatisfying sex life. What makes Catastrophe a portrait of marriage worth watching, however, is Delaney and Horgan's chemistry, the way they fill the most traditional of institutions with a contagious vitality. In an early episode the two go to Paris for a weekend, eager to escape their day-to-day. Sharon needs a breast pump. There's a strange and somewhat traumatic incident with a masseuse. The two fight, a lot. It's a hectic cycle we've come to expect from the comedy series, and that we've come to love from it.
Fleabag
One of 2016's greatest gems is Fleabag, a six-part British comedy created by, written by and starring Phoebe Waller-Bridge. Waller-Bridge, a playwright, plays the titular character, a young woman who guides us through her life following the suicide of Boo, her best friend and co-partner of a café that we only see through rich flashbacks of the two. Fleabag constantly breaks the fourth wall — which shouldn't work but always does — and guides us through her sexual relationships, her familial ones, her failures at work and the overwhelming grief over the death of her friend.
Waller-Bridge's Fleabag is as candid as it gets — she muses about the tightness of her asshole, masturbates to Barack Obama speeches and readily admits to getting back together with a boyfriend she may not really love when she's lonely. Yet, the series informs us there is a lot we don't know, a lot Fleabag refuses to see and share, and while it's one of Amazon's most moment-to-moment series, it's also one of the most heartbreaking narratives on TV you'll see from this year. 
The Man in the High Castle
For all of its flaws — and there are quite a few — The Man in the High Castle has one of the most high-concept premises on television. It's hard to resist a show that revises history, forcing us to imagine what would have happened to the United States if the Axis powers won World War II. 
The sci-fi series takes place in the 1960s. The eastern part of the country is controlled by Nazi Germany, the west by Japan and the center is considered to be neutral territory. We are introduced to several characters who populate this strange, dark world: a high-ranking Nazi officer; a young, seemingly content woman in San Francisco; her boyfriend who must hide his Jewish ancestry; a few resistance spies; Germany's spies; and several others who make up a landscape that's impossible for us to recognize.
This is the strength of The Man in the High Castle. It's difficult not to be stirred by images of Nazi-ruled New York City; a Times Square loaded with Nazi propaganda. Then there's Japanese-controlled San Francisco, where its white citizens are second class, where American customs have been erased and replaced by ones imported from Japan.
The Man in the High Castle follows a reel of films sought out by the Germans, Japanese and resistance groups that show a different United States — one closer to ours — and the desire to uncover the significance of these films is the driving force of each and every character on the show. It may all feel like a little bit too much sometimes, but with the reinvented world it showcases, The Man in the High Castle is one of those series you just can't help but be curious about.
Mozart in the Jungle
There's something incredibly bold in deciding to make a show that's about the highly competitive orchestral community in New York City. The series follows oboist Hailey (Lola Kirke) and her struggles to make it big in the music world. Things get all the more complicated for her when Rodrigo — played by Gael García Bernal, in a Golden Globe-winning performance — joins as a new, radical conductor. 
Created by Roman Coppola, Jason Schwartzman, Alex Timbers and Paul Weitz, the series successfully gives us the ins and outs of the classical music scene in New York. In a broader sense, it also serves as a portrait of what it's like to be a New York-based artist pursuing relationships, having career goals, not having money and doing drugs. It's one of Amazon's lighter entries, and with a third season that premiered on Dec. 9 and earned two Golden Globe nominations for Bernal and the show itself, it looks like it's nowhere near losing steam.
Transparent
Transparent was and is Amazon's greatest critical hit, without a doubt. It's also one of the greatest shows currently on-air. The series opens with Maura Pfefferman, who has come out as a trans woman to her three children, ex-wife and the world. Over three seasons, Transparent has increased its scope, and not only is it about Maura's transition and her family's adjustment, but about a greater understanding of privilege, femininity, academia and religion. 
Created by Jill Soloway, the series is a one-of-a-kind exploration of identity. In its first season we see Maura come into her own, but later on the series becomes about transitions in general, going so far as to explore Maura's deceased aunt, a trans woman killed during the rise of Nazi Germany, and the subsequent influence this has on Maura's mother and later her. 
It's a show about what's inherited, and although we often see the Pfeffermans as a ridiculously narcissistic bunch, there's so much beauty in seeing them navigate the relationships they have with each other, themselves and the world at large.