College athletes should be punished for being misogynists. But will that end rape culture?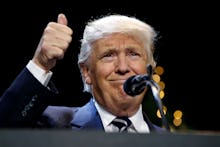 Over the weekend, Amherst College suspended its men's cross-country team following the discovery of a series of sexist, racist, homophobic emails among team members. Runners referred to women as "meat slabs" and one in particular as a "walking STD." School officials have condemned the emails as "cruel and hateful" as well as "disgusting." The college is planning an investigation, and the rest of the season might be canceled. The team has issued an apology, and members have said they plan to evaluate their "individual roles in fostering a toxic culture."
Amherst's incident of prolonged and private misogyny — specifically within an all-male organization — is not the first to be reported at a college or university this year, or even in the past eight weeks. At Harvard University, the men's soccer and cross-country teams were penalized in November after it was discovered they'd been ranking women's attractiveness with "scouting reports" and spreadsheets. Weeks later, the Columbia University men's wrestling team was disbanded over an ongoing text message thread, where members used terms like "a dude in a wig," "fish pussy" and "ugly socially awkward cunts" to describe their female peers. 
Such institutional responses are critically important. They signal a shift in larger perceptions of what behavior is not acceptable, and, in theory, have the potential to reduce sexism by eliminating the echo chambers where violent ideas so easily take root. In 2016, colleges and universities in particular have begun to show zero tolerance for environments that normalize young men's misogyny, and that is a good thing. But it is also an insufficient response to rape culture endemic on campus and in society.
These male-dominated institutions, like sports teams and fraternities, tend to be hotbeds of toxic masculinity, perpetuating misogynistic attitudes and violence against women. It impacts entire campus communities, evidenced by everything from female students' accounts of everyday sexism to the high rates of sexual violence at colleges and universities, as well as within professional sports. The relationship between young men's misogynistic attitudes toward women and acquiescence in rape culture has already been demonstrated: Research has shown that hearing sexist jokes makes college males — up to 10% of whom have admitted to committing sexual assault — more tolerant of rape. 
Exclusively male cohorts have also done a fine job of demonstrating the relationship between diminishing women in man-to-man conversations and violating them in real life. Within days of the Amherst announcement, 10 players on the University of Minnesota football team were suspended indefinitely; six of them for alleged sexual misconduct against a school cheerleader. Of course, they are far from the first athletes accused of condoning one another's sexually violent views and actions. At Vanderbilt University, for instance, players assisted each other in the rape of an unconscious female student, texting tips for "looking out for your ass" in the wake of the assault in June 2013.
Disciplining groups for participating in grotesque exchanges about women is one way of acknowledging the correlation between disparaging thoughts and violent actions. So, too, are policies like the one Major League Baseball ratified Tuesday, which prohibits players from dressing up as women during their annual rookie hazing rituals. MLB, which has seen its share of players involved in incidents of intimate partner violence and abuse, has made the reason for the change no secret: The league is worried unsupervised groups of younger men will follow its players' lead to aggressive ends. 
"We are the sport of Jackie Robinson, and we need to lead by example," MLB ambassador for inclusion Billy Bean told the New York Times on Tuesday. "We are not trying to take the fun away from the players. This is no different than making sexist comments about women in the workplace or about people's religious beliefs or ethnic background or the language they speak or their sexual orientation." 
The issue isn't simply the existence of male-only spaces where sexist attitudes can be reinforced. Rather, it's society's sanctioning of those sexist attitudes in the first place, epitomized most recently, on a grand scale, by the ascendancy of President-elect Donald Trump. While a significant number of voters were horrified beyond belief at allegations of the then-candidate's sexual misconduct, much of the public bought into Trump's insistence that his description of sexually assaulting women was merely "locker room talk." (At Amherst, Harvard and Columbia, at least, it seems that might actually be more true than not.) What's more, people didn't just agree with Trump that "boys will be boys" — they chose him to lead the country.
While athletes and frat brothers might admit their denigrating dialogues "have real consequences beyond members of our team," as the Amherst runners put it in their apology, the consequences they face don't include any practical lessons — at least not without direct intervention from their institutions. Sometimes that happens. But if and when it doesn't, merely canceling the remainder of a sports season at a given institution — which, by the way, will likely have demonstrable financial interests in protecting actual sex offenders on campus — sends the message that saying gross things about women will get you pulled off the track or the mat or the field, or get your frat house shut down. It doesn't explain the implications of behaving like a misogynist. 
If Trump's presidential win is any indication, though, the consequences of that behavior aren't so bad. Even when schools try to do more in response to sexist incidents, such as requiring sensitivity training and other forms of feminist re-education, they come up against the powerful external force of sexism so deeply embedded in American culture. 
In 2016, the United States is a place where alleged rapists can still become No. 1 NFL draft picks if they score enough touchdowns, or become Academy Award-winning directors if their films receive enough critical acclaim — a place where they can become commander in chief if they tap into the psyches of enough disgruntled voters. What lesson are misogynists supposed to learn from that?