Silicon Valley Top 5: The most important tech stories of the week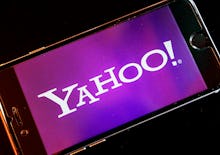 Missed out on some of the major tech news stories of the week? Here are five of the biggest stories from the tech world this week, from Yahoo's giant hack to what outgoing President Barack Obama has to say about Russia's cyber attacks.
Yahoo hack in 2013 left more than 1 billion users vulnerable.
A data breach in August 2013 may have left more than 1 billion Yahoo user accounts vulnerable, according to the company, with a plethora of personal information being released. The information includes names, addresses, emails, dates of birth, hashed passwords, unencrypted and encrypted security questions and telephone numbers. According to Yahoo, the hack did not leak credit card numbers, bank account details or unencrypted passwords, Wired reports.
Uber launched self-driving cars in San Francisco.
Ride-hailing company Uber launched self-driving cars in its hometown of San Francisco on Wednesday. The Volvo XC90 SUVs are not driver-less — similar to Uber's Ford Fusion self-driving debut in Pittsburgh in September, the self-driving cars in San Francisco will have a safety driver and Uber test engineer onboard. Uber customers who request UberX may be picked up by an autonomous vehicle. Since its debut, Uber has been tangled up in permit issues and has been asked by California regulators to stop its self-driving car service.
Facebook announced it will tackle fake news with new tools.
Facebook has come out with a plan on how it will curb fake news from spreading on the social media platform. Reuters reports that Facebook will make it easier for its 1.8 billion users to flag fake news articles and the social media giant will work with fact-checking websites (e.g. Snopes, the Associated Press and ABC News) to determine if a story is authentic. Disputed articles will be flagged and accompanied by a note detailing why it cannot be promoted.
Obama spoke about Russia's cyber attacks.
In an interview with the NPR, Obama commented on the role Russian cyber attacks played in the U.S. election, after the White House suggested Russian President Vladimir Putin played a role in the hacks. "I think there is no doubt that when any foreign government tries to impact the integrity of our elections ... we need to take action," Obama said, the Guardian reports. "And we will – at a time and place of our own choosing."
Twitters cut off access to geospatial intelligence data.
Twitter has cut off access to a social media monitoring tool that was being used by police intelligence centers — also called fusion centers — to gather geospatial intelligence data. "Our long-standing position has been that the use of Twitter data for surveillance is strictly prohibited and we continue to expand our enforcement efforts," Twitter said in a statement. According to the ACLU, Twitter's decision affects the 77 fusion centers around the country. The ACLU of California previously discovered through a public records request that the tool, called the Geospatial Analysis Application, allowed for location-based tracking.