Netflix's 'The OA' Reviews: Does the series live up to the 'Stranger Things' hype?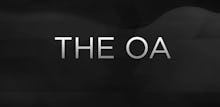 After dropping a thrilling trailer this week, Netflix has released all eight episodes from The OA's mysterious first season. The release comes days after another Netflix mystery-thriller, Stranger Things, earned a Golden Globe nomination for best drama series on TV. 
With Stranger Things not returning for its second season until sometime in 2017, there was hope that The OA could fill in for the missing weird in our lives. Brit Marling, the series creator and star, plays Prairie Johnson, a woman whose whereabouts over the last seven years are a mystery. Check out the trailer below:
With the series now available for binging pleasure, we can finally answer the question: Does The OA live up to the Stranger Things hype? Unfortunately, the answer is not so simple. As it turns out, unlike Stranger Things, The OA has received mixed reviews from both fans and critics. 
The Hollywood Reporter gave the series a negative review, noting the comparisons to Stranger Things, but also pointing out the issue with them: 
The problem, of course, is that telling you what The OA is vaguely like is just another tease and telling you what it actually is a recipe for disappointment, because after an enticing and somewhat infuriating build-up, The OA becomes something quite ludicrous as it stumbles toward a climax that is, if I'm generous, merely unearned and if I'm not being generous, a series of offensive overreaches.
Variety was not all that pleased with The OA either, writing its review that "It is hard to take The OA seriously" and as a "half-baked New Age trip through time, space and suburbia, The OA tries and fails to deliver on its mysterious premise."
The reviews, though, were not all bad. IGN gave The OA an 8.2 rating out of 10. "The OA is an unnervingly realistic yet still fantastical exploration of mortality, of art, of the truth, of reality, of survival  and most of all, of hope," IGN wrote.
Vulture also gave The OA a positive review, praising its ability to genuinely surprise an increasingly savvy television audience, noting that the series "lowers the curtain on the year with an ambitious, thoroughly bingeable reminder that it is still possible [to surprise]."
As for fan reactions on social media, they are generally more positive:
You can now watch all eight episodes of The OA's first season on Netflix.