Best Video Games of 2016: The 7 best performances in gaming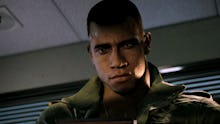 Though many people primarily examine the world of gaming from a tech-centric point of view — discussing resolution, frames-per-second and gameplay mechanics — something that gets taken for granted are the performances that help invest players in the stories games tell. Just like in television and movies, actors bring the characters in video games to life, and 2016 was a particularly great year in that regard.
Here are seven of the best performances in gaming from 2016.
Best video game acting performances of 2016
Troy Baker as Bruce Wayne in Batman: The Telltale Series
Batman is a character we've seen over and over again in television, comics and movies, but Troy Baker breathed new life into an icon that could have easily felt stale. His performance is successful mostly because he gives Bruce Wayne the gravity and vulnerability so many other portrayals lack. As Evan Narcisse wrote for iO9, most "video games center Batman as the 'real person' and treat adult Bruce Wayne as more like a fiction," but Baker's performance helps flip that dynamic on its head.
Alex Hernandez as Lincoln Clay in Mafia 3
Though Mafia 3 is far from perfect, it deserves major props for attempting to portray the realities of racism in the 1960s without flinching or hiding from it. In particular, Alex Hernandez deserves props for playing its main character, Vietnam War veteran Lincoln Clay. On paper, Clay is not a good dude: He's a crime lord who ruthlessly murders other people to acquire power, but Hernandez's performance lends Clay a gravity, charisma and complexity that most player characters lack.
Erin Yvette as Alex in Oxenfree
It's one thing to act convincingly in a game where you have modern motion capture technology to work with, but in Oxenfree the zoomed-out, storybook-like camera angle means its cast had to make you identify with flattened characters that never appear bigger than 6 inches tall on your screen. 
Erin Yvette, in particular, is fantastic as Oxenfree's blue-haired protagonist, Alex. As you progress through the game's storyline, dark details about Alex's past start to emerge, and Yvette conveys her pain and isolation with a depth that you wouldn't expect from the gaming world. 
Jonny Cruz as Lúcio in Overwatch
The prospect of making a character seem three-dimensional through a handful of random voice lines and one-word exclamations isn't an enviable task, but Jonny Cruz's performance as Lúcio in Overwatch is pretty spectacular.
As the Brazilian DJ-turned-freedom fighter, Cruz's enthusiasm, spunk and vibrance imbues Lúcio with a magnetism that easily could have fallen flat in the wrong hands. It's not that Lúcio is poorly written, but Cruz makes playing a healer character feel cool and exciting — that type of glamour is usually reserved for the gritty action heroes. Lúcio is easily one of Overwatch's best characters, and it's almost entirely because of Cruz's performance.
Emily Rose as Elena Fisher in Uncharted 4
The entire cast of Uncharted 4 deserves a spot on this list, but Emily Rose's performance as Elena Fisher had a weight to it that the others lacked. "The main character's wife" is rarely a character type that feels nuanced — usually they're relegated to a whiny nag or a plot device — but Rose plays Elena with a sort of wry warmth that made her feel like a real human being. Rose's performance is the soul of Uncharted 4, elevating it from a stereotypical action blockbuster to something that actually has emotional heft.
Rich Sommer and Cissy Jones as Henry and Delilah in Firewatch
As Mic's Alex Perry noted in his roundup of the best new video game characters of 2016, Firewatch gave us the best characters of the year that players never actually really see.
Both Rich Sommer, who plays Henry, and Cissy Jones, who plays Delilah, deliver knockout performances as national park workers who develop a close bond over the course of the game, talking to each other solely over walkie-talkie. Since the vast majority of the game's conversations are these one-on-one interactions, both performances have an intimacy to them unlike any other on this list.
More video game news, updates, tips
Hungry for more end-of-year lists? Check out our favorite underrated video games, the best new video game characters of 2016, the best indie games of 2016, the best apps of the year and the biggest technological breakthroughs of 2016.