British Oscars took a bold step toward ensuring diversity in film — take note, Hollywood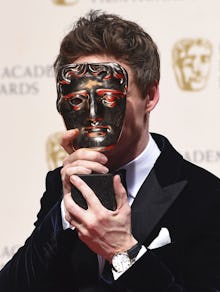 Across the pond, diversity in film is poised for a big boost in the near future. 
According to new eligibility criteria released by the British Academy of Film and Television Arts, films looking to compete in two major categories at the BAFTA awards, or British Oscars, must also demonstrate a commitment to diversity in order to garner a nomination. 
Starting in 2019, films looking to compete in the outstanding British film or outstanding debut by a British writer, director or producer categories will have to demonstrate they have worked to improve representation of marginalized groups in front of and behind the camera — or even in the film's audience, the BBC reported.
The groups specified by the academy include people of color, people living with disabilities, women and LGBTQ people. Here are the ways they can demonstrate this diversity of talent, per the academy: 
• On-screen representation, themes and narratives
But BAFTA has gone a step further than simply changing film eligibility criteria. The organization lowered the barriers for new film talent looking to gain membership to the academy. Those working in the film industry no longer need to be recommended by two existing members in order to join, according to the BBC.
"This widens the pool of potential members and ensures that it's only talent, and not also who you know, that enables BAFTA membership," the organization said in a statement. 
Unlike the U.S. Academy of Motion Picture Arts and Sciences, BAFTA has a rule that limits its membership numbers. In January, AMPAS announced groundbreaking plans to diversify its membership. The academy announced an end to lifelong membership and initiatives to recruit people of color. But no part of the initiative touched eligibility criteria for the films themselves. 
AMPAS' decision to diversify the body that votes for the Oscars came on the heels of two years of #OscarsSoWhite criticism, which pointed out the huge disparity between this country's demographics and who gets nominated for awards. Scrutiny in 2016 was so intense that several Hollywood bigwigs skipped the Oscar ceremony all together, including Jada Pinkett Smith and Spike Lee. 
The creator of the #OscarsSoWhite hashtag, April Reign, said in a statement to Mic that she was "very encouraged" by BAFTA's diversity initiative. 
"It appears that BAFTA was very thoughtful about their approach and has implemented a system that will be self-sustaining," she said. 
Reign did note that this is "not a quota system" — the criteria do not include any official quantity of diverse hires, for example — and that not every category will have these requirements. Rather, as she noted, it's about providing opportunities to people underrepresented in the British film industry. 
"I will be interested to see if other awards organizations follow suit," she added.