Here are the stores open on Christmas Day 2016 — CVS, Walgreens, Family Dollar and more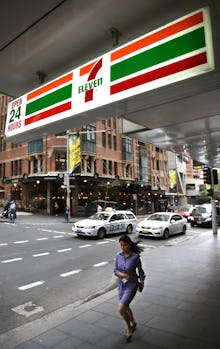 Just because most stores are closed on Christmas Day doesn't mean you can't still shop till you drop on Dec. 25 — or at least snag that one lingering, last-minute gift. Below are some of a handful of stores that will stay open on Christmas this year. 
Stores open on Christmas Day
CVS: Most CVS locations will be open from 8 a.m. to 9 p.m., and some will stay open 24 hours. The pharmacy sections may have different hours, so it's important to check in with your local store if you need to fill a prescription.
Walgreens: The 24-hour Walgreens stores are likely to be open all day on Christmas, while most other locations should be open from 8 a.m. until 10 p.m. However, many Walgreens pharmacies are closed, so make sure you are aware of the hours if you need to pick up any medications. 
Rite Aid: Rite Aid stores are generally open on Christmas Day. Most will be open for their regular Sunday hours, and some locations will be open 24 hours. 
7-Eleven: You can expect most 7-Eleven locations to be open on Christmas Day. Many of their locations are open 24-hours a day, 365 days a year, and Dec. 25 is no exception.
Cumberland Farms: This convenience store chain will also stay open on Christmas Day — and, according to MassLive, Cumberland Farms will also be giving away free coffee to customers on Sunday.
Family Dollar: Family Dollar is one of few retail stores that will still be open on Christmas Day, although some locations may have reduced hours, meaning you can snag some last-last-last minute gifts on the cheap if you need to. 
Sheetz: Sheetz convenience stores will be open for 24 hours on Christmas Day, according to Time.
Most retail stores will, of course, be closed on Christmas Day. But if you need to make an emergency run to the store for some basics, these convenience stores should have you covered.