What is a VPN, and why should you use one?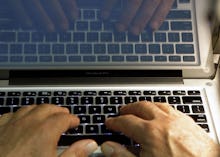 There are so many acronyms across the internet realm that it's often hard to keep track. VPN, however, is one you should always remember. It stands for "virtual private network," and it has the power to change the way you work and communicate online.
As one can infer from its name, a VPN is a private network. But it's more than just that — it's a system to connect remote users or websites via a public network like the internet (which is by far the most common network utilized by VPNs). Using a VPN has a range of benefits for private networks and its users, namely security. But who exactly should be using VPNs in the first place?
Who should use a VPN?
VPNs are typically associated with businesses. In today's increasingly connected world, they're a handy tool to transfer data and information across computer networks and even geographical territories. It's ideal for expansive companies with offices in multiple regions and/or remote employees working in various locations. With VPNs, employees far and wide can log into the business' main network and have access to files just as if they're connected to the main office's local area network, or LAN. 
But, as Lifehacker points out, individuals can also benefit from VPNs. Students can use them to access resources from their school's network while off campus; frequent travelers can maintain connections to their favorite web services instead of relying on a potentially undependable network abroad. And for those who are just generally privacy-minded, a VPN can do a great deal to relieve any concerns over security. Why exactly is that?
What are the benefits of VPNs?
The big one, as mentioned: security. VPNs use encryption to protect data despite accessing it through a public network. That means you can transfer the most secret of files through your coffee shop's or library's Wi-Fi without concern. That's why this technology is so important for businesses, especially ones that employ remote workers.
But there are a couple of other major benefits to using a VPN that go beyond security concerns. Reliability is an additional factor to consider. Anyone using the VPN can connect with the same quality as the main network it originates from. Additionally, it provides scalability, with room for businesses and groups using the VPN to grow with a reliable network.
Convinced yet? If so, check out this neat How-To Geek guide on how to set up a home VPN server. Good luck.